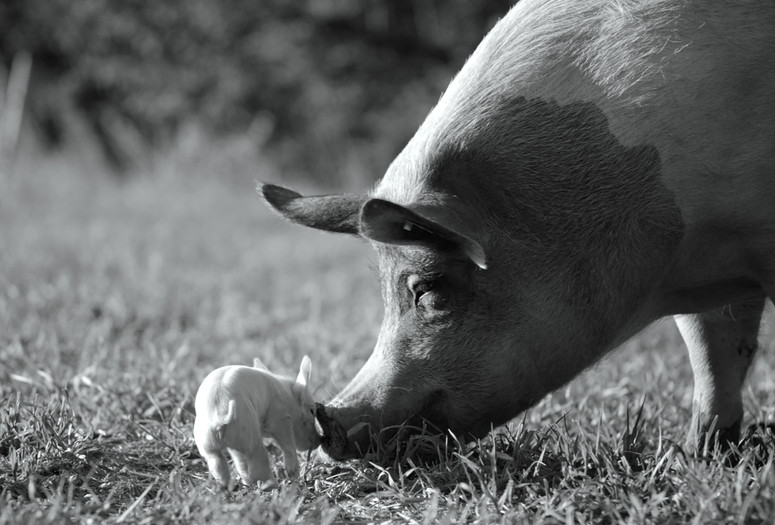 Virtual Cinema screenings are available exclusively to MoMA members. Not a member? Join today and start streaming.
Gunda. 2020. USA/Norway. Directed by Viktor Kossakovsky. 93 min.
For an hour and a half, experience the world like animals do as you follow our star, Gunda, a sow who has her "feet" full taking care of a hungry litter of piglets. Shot close to the ground to simulate the perspectives of its subjects, this black-and-white documentary captures the tight-knit unit enjoying domestic bliss, and features a supporting ensemble of chickens and cows. They aren't much different from humans; don't we all enjoy eating, a good nap, and roaming freely on open land? An all-natural soundtrack of snorts and grunts offers an immersive experience that places the animals at the center of the universe. Courtesy of NEON
Virtual Cinema is not available to Annual Pass members. Virtual Cinema screenings are not available outside the US.