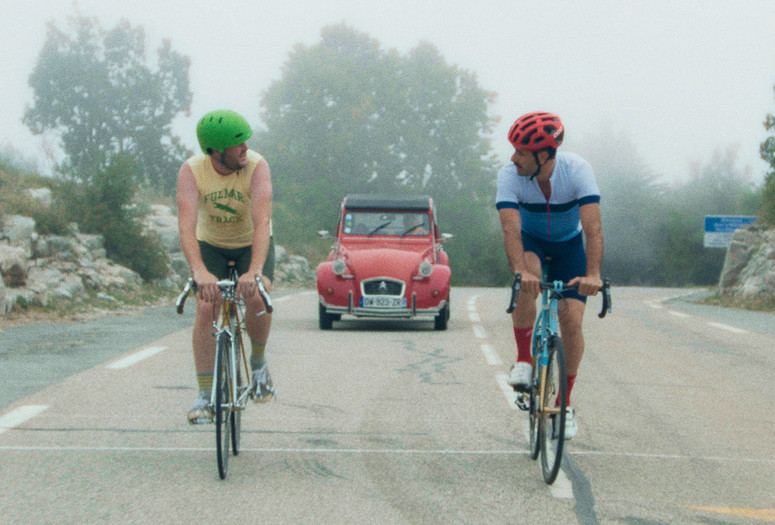 Virtual Cinema screenings are available exclusively to MoMA members. Not a member? Join today and start streaming.
The Climb. 2020. USA. Directed by Michael Angelo Covino. With Covino, Kyle Marvin, Gayle Rankin. 98 min.
Hop on your bicycle and join two besties on an unpredictable, hilarious ride up the hill…but do watch out for the big tumble ahead! Mike and Kyle—brilliantly played by cowriters Michael Angelo Covino (also the director) and Kyle Marvin—are BFFs whose bromance is as tumultuous and toxic as it is enduring and tender. Elaborately designed camerawork captures the cyclical drama of a friendship destined for the long haul. Courtesy of Sony Pictures Classics
Virtual Cinema is not available to Annual Pass members. Virtual Cinema screenings are not available outside the US.