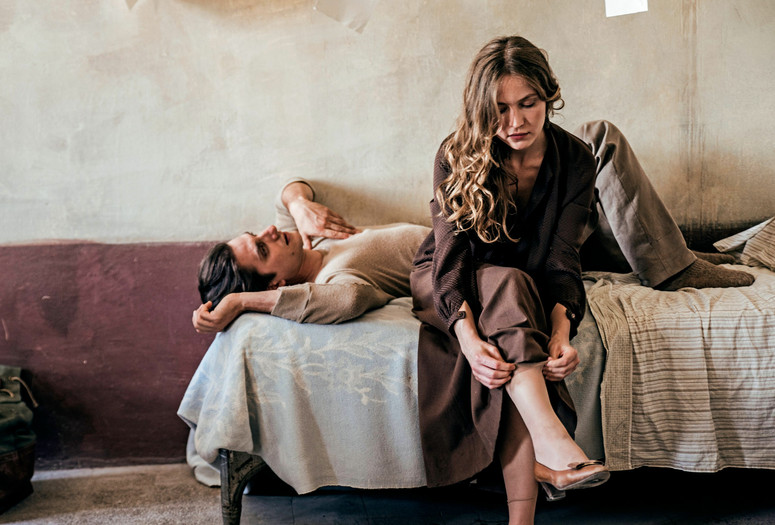 Virtual Cinema screenings are available exclusively to MoMA members. Not a member? Join today and start streaming.
Martin Eden. 2020. Italy. Directed by Pietro Marcello. In Italian; English subtitles. 129 min.
Jack London's 1909 novel is transposed from Oakland to Naples, where Martin Eden (Luca Marinelli), a charming autodidact and sailor, can't seem to shake the restlessness of the sea. He meets wealthy Elena (Jessica Cressy), who convinces him he must seek a formal education. Martin's world unlocks and he becomes a writer, finds socialism, and dreams of the future. Director Pietro Marcello creates a soaring, impressionistic portrait of Italy through political upheavals, building a stylish world that could just as easily be 1918 or 1978. Yearning and misery, after all, are eternal. Winner of the Best Actor prize at the Venice Film Festival. Courtesy of Kino Lorber.
Virtual Cinema is not available to Annual Pass members. Virtual Cinema screenings are not available outside the US.