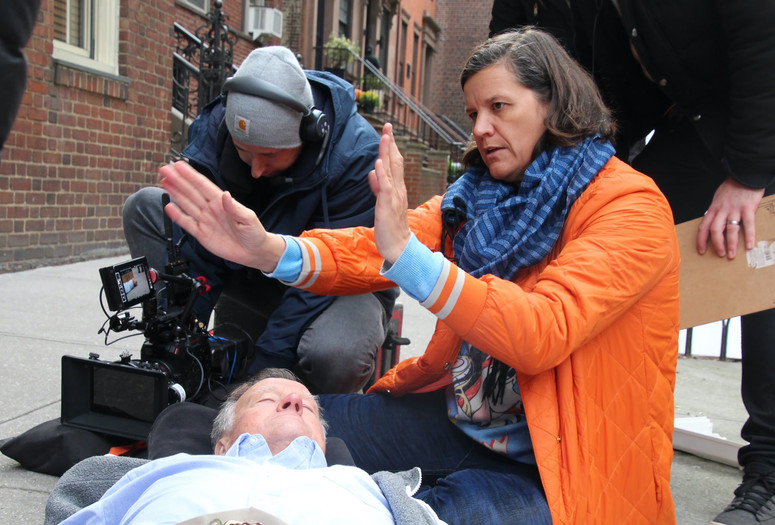 Virtual Cinema screenings are available exclusively to MoMA members. Not a member? Join today and start streaming.
Dick Johnson Is Dead. 2020. USA. Directed by Kirsten Johnson. Closed captioning available. 90 min.
Dealing with death has taken on swift and staggering new dimensions in the midst of a global pandemic. Made in 2019, and premiered in January 2020, Kirsten Johnson's follow-up to her award-winning Cameraperson (which was featured in The Contenders 2016) tackles the anticipation of loss and the grieving process in original and often outrageous ways. As dementia slowly begins to erase parts of her father, Dick, Johnson collaborates with him to stage elaborate scenarios of his death and afterlife. Part storybook, part spectacle, the film is ultimately a brilliant celebration of family love. Courtesy of Netflix
Virtual Cinema is not available to Annual Pass members. Virtual Cinema screenings are not available outside the US.