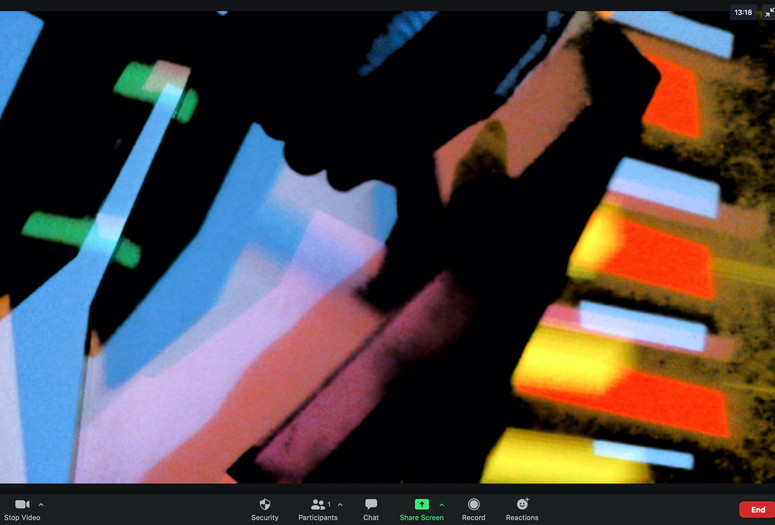 Virtual Cinema screenings are available exclusively to MoMA members. Not a member? Join today and start streaming.
Brooklyn-based artist Lindsay Packer works across performance, installation, and film—all disciplines that were fundamentally disrupted by the global pandemic in the spring of 2020. Like so many, Packer has questioned what liveness looks like when gatherings and many forms of time-based exhibition have migrated online. Her response is light work, a series of one-on-one, live Zoom happenings staged from her home studio and reconfigured for a group audience specifically for Modern Mondays. Half kinetic light show, half videoconference, the work is true to Packer's nonhierarchical approach to process and materials and her experimentation with the properties of color and light. light work also expresses her dedication to collaborative practice and a deep curiosity around the condition of viewership, at a time when we've all become soloists or are duetting with our devices. Closed captions available
Virtual Cinema is not available to Annual Pass members. Virtual Cinema screenings are not available outside the US.