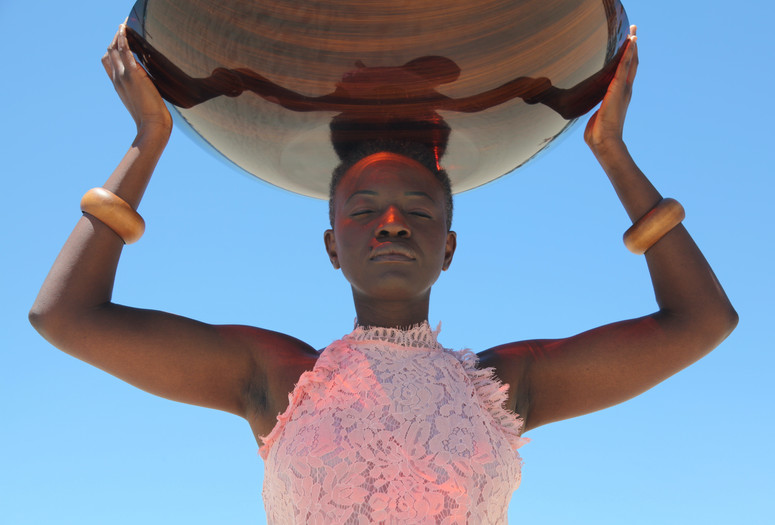 Virtual Cinema screenings are available exclusively to MoMA members. Not a member? Join today and start streaming.
An Evening with Zina Saro-Wiwa
"Everything for me is art" encapsulates the evolving nature of British-Nigerian, Los Angeles–based multimedia artist Zina Saro-Wiwa's creative identity. Her work in Europe, Africa, and the United States since the late 1990s—as journalist, musician, writer, photographer, and video artist—represents, for her, opportunities to explore and expand contemporary art practice itself. Her video and installation works, such as Table Manners (2014–19), Eaten By the Heart (2012/13), Mourning Class: Nollywood (2010), Transition (2012), Prayer Warriors (2016), and Worrying the Mask (2020), explore rituals of eating, kissing, grieving, prayer, hair culture, and masquerade.
Saro-Wiwa joins MoMA film curator Ron Magliozzi for a conversation about her film work, with a focus on her passion for the "exploratory moment" of Nigerian televisual aesthetics of the 1980s and early '90s, which fuel her imagination and form the basis of the genre she has pioneered: "Alt-Nollywood." The evening will include screenings of her alt-Nollywood videos The Deliverance of Comfort and the cult-classic Phyllis; a discussion of memes as an "incisive and relatable" form of avant-garde practice; and exclusive previews of her first-ever feature film, the work-in-progress Eucharia, which she describes as an "anti-sci-fi" spiritual thriller and existential revenge fantasy—a film about suicide, deicide, the limitations of language, cosmic fruit, and an inquiry into the truth of the relationship between God and the Galaxy.
Virtual Cinema is not available to Annual Pass members. Virtual Cinema screenings are not available outside the US.