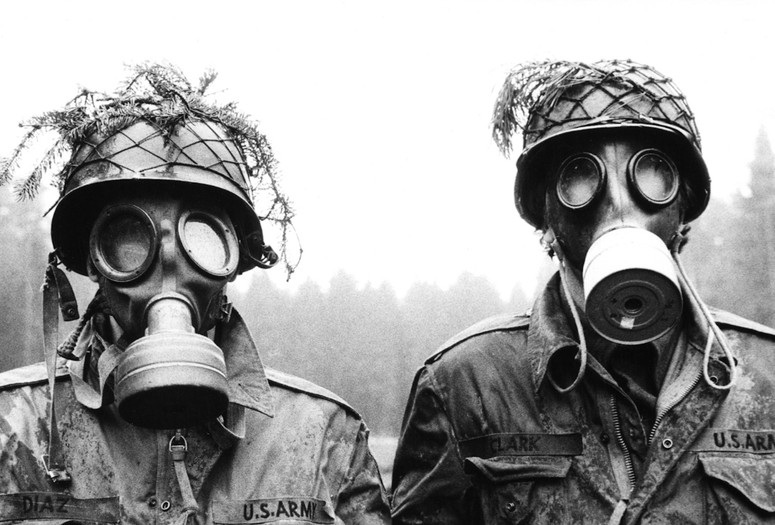 Virtual Cinema screenings are available exclusively to MoMA members. Not a member? Join today and start streaming.
O.K. 1970. West Germany. Directed by Michael Verhoeven. In German; English subtitles; Closed captions. 80 min.
MoMA presents the North American premiere of Michael Verhoeven's O.K. (1970) in a painstaking new digital restoration by the Munch Filmmuseum. So scandalous and incendiary was O.K. in 1970—in which a war crime is transposed from Vietnam to the Bavarian forest—that members of the Berlinale jury, led by veteran American filmmaker George Stevens (who headed the US Army Signal Corp film unit during World War II), demanded that the film be removed from the competition for its purported anti-Americanism, leading to the collapse of that year's festival and the ouster of Berlinale director Alfred Bauer. Inspired by accounts in Der Spiegel of five American soldiers who raped and murdered a South Vietnamese girl named Mao, O.K. began as a Brechtian stage production, originally titled Massaker, and evolved into this deeply upsetting film—still never released theatrically in New York—about which Verhoeven (The Nasty Girl, My Mother's Courage) recalls, "I wanted to bring the distant Vietnam War closer via the telescope of the Bavarian language, and at the same time react to the fact that the Vietnam War, via the evening news, was threatening to become a gruesome kind of entertainment for the German and Bavarian population. This alienation effect is explained in the film's opening credits, when the actors present themselves by name and put on the American uniforms and army boots."
Virtual Cinema is not available to Annual Pass members. With the exception of Modern Mondays programs, Virtual Cinema screenings are not available outside the US.