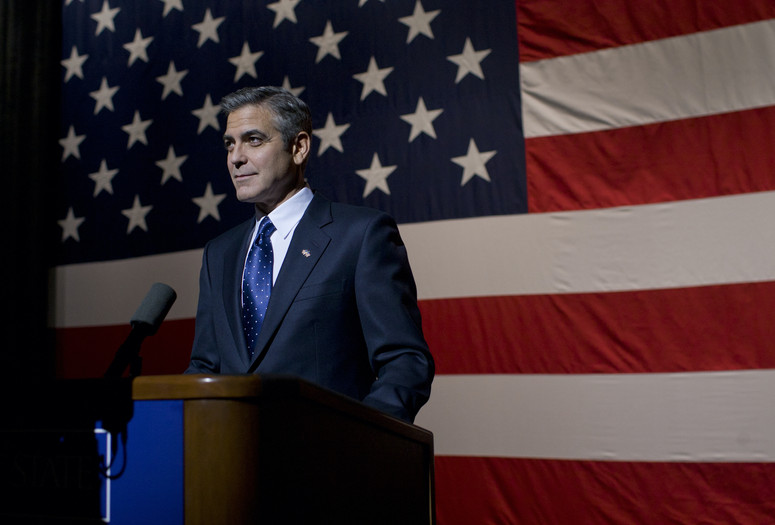 Virtual Cinema screenings are available exclusively to MoMA members. Not a member? Join today and start streaming.
The Ides of March. 2011. USA. Directed by George Clooney. Screenplay by Clooney, Beau Willimon, Grant Heslov. With Ryan Gosling, Clooney, Paul Giamatti, Philip Seymour Hoffman, Evan Rachel Wood. Closed captioning available. 101 min.
Clooney returns to the civic stage to investigate the moral responsibility of public figures and the inner machinations of a modern political campaign in this Obama-era drama. Stephen Meyers (Ryan Gosling), a bright young campaign aide, is a true believer in the lofty ideals of public integrity preached by presidential candidate Governor Mike Morris. As Meyers works feverishly to secure the Ohio primary for Morris, a dangerous secret comes to light and the gears of the American political process slowly chew Meyers up as his loyalty—and his ideals—are tested. The strong ensemble cast does plenty of sparring as the story progressively gets darker and more cynical, and Clooney cannily casts himself against type as Morris; his upstanding exterior hiding a ruthless opportunist.
Virtual Cinema is not available to Annual Pass members. With the exception of Modern Mondays programs, Virtual Cinema screenings are not available outside the US.