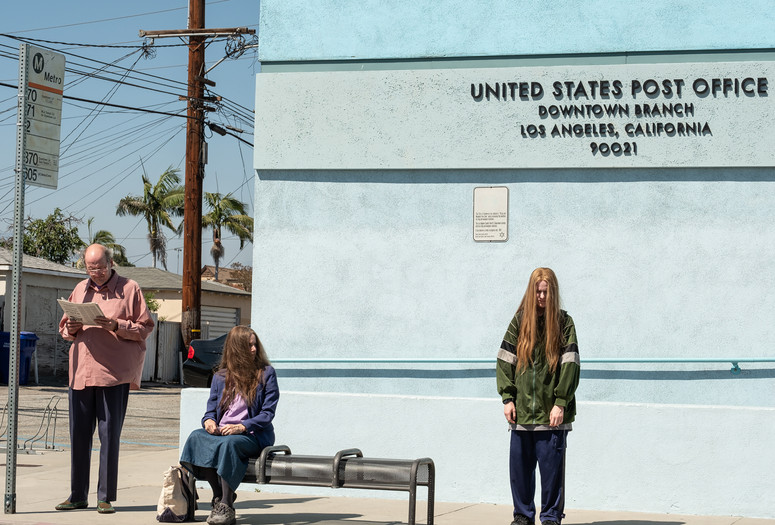 Virtual Cinema screenings are available exclusively to MoMA members. Not a member? Join today and start streaming.
Kajillionaire. 2020. USA. Written and directed by Miranda July. With Evan Rachel Wood, Debra Winger, Gina Rodriguez, Richard Jenkins. Closed captioning available. 106 min.
Nearly a decade after her last film, 2011's The Future, Miranda July returns with an exquisitely tuned drama. Ostensibly an off-kilter comedy about a family of scammers getting by in LA one measly con at a time, Kajillioniare is chock-full of personal politics, reflecting on precarity, family dynamics, and the American dream itself. Evan Rachel Wood stars as the formidably impassive Old Dolio (flanked by the wickedly sharp Debra Winger and Richard Jenkins), and July nurtures the unlikely chemistry that arises when a stranger, played by Gina Rodriguez, enters into their midst. July's distinctive approach to physicality and onscreen poetry shine brightly: every human relationship holds the possibility of healing connection, utter betrayal, and even self-actualization. The film's real-life journey—a pre-pandemic Sundance premiere, summertime small-town theatrical openings while cinemas remained shuttered on both coasts, and intimate connections made through social media upon its digital release—has only intensified the impact of July's "ode to otherness." Courtesy of Focus Features
Virtual Cinema is not available to Annual Pass members. Virtual Cinema screenings are not available outside the US.