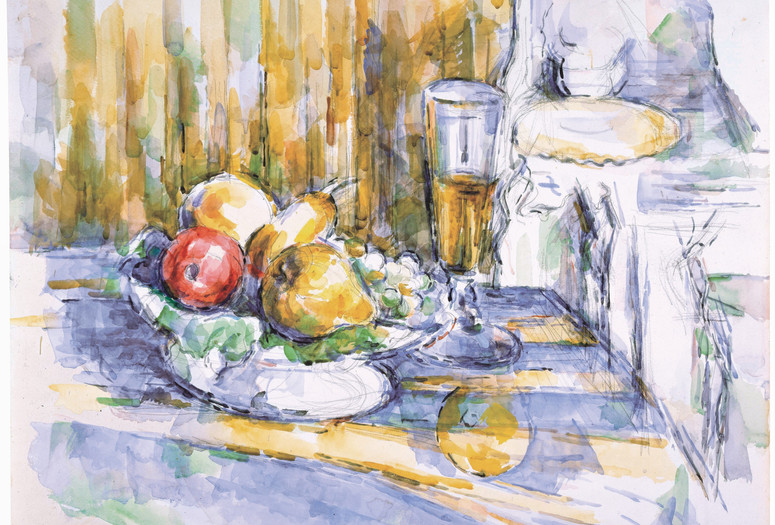 At this special evening edition of Roundtable, join the team behind Cézanne Drawing—curators Jodi Hauptman and Samantha Friedman and conservator Laura Neufeld—for a discussion of several key writings that illuminate the artist's practice on paper.
A selection of Paul Cézanne's letters to fellow artists, family, and art suppliers are available to download; read them and come to engage in a lively conversation about how they help us understand his complex, multifaceted, modern vision. To guide your reading, consider these questions: What did Cezanne mean by his "sensations"? How did his language differ when writing to a fellow artist, to his family, or to his suppliers?
This event is open to members at the Explore category and above. Not a member? Join now to unlock a year of engaging content and events.
Questions? Please contact [email protected].

Automated captioning is integrated through Zoom for all online programs. Live captioning is available for member programs upon request with two weeks advance notice. We will make every effort to provide accommodation for requests made with less than two weeks notice. To request live captioning please contact us at [email protected].



Leadership support for the exhibition is provided by The International Council of The Museum of Modern Art, Ronald S. and Jo Carole Lauder, the Kate W. Cassidy Foundation, the Steven & Alexandra Cohen Foundation, The Halvorsen Family Foundation, and Monique M. Schoen Warshaw.

Generous funding is provided by the Eyal and Marilyn Ofer Family Foundation, the Robert Lehman Foundation, the Dian Woodner Exhibition Endowment Fund, and Emily Rauh Pulitzer.

Special thanks to William L. Bernhard and the late Catherine Cahill, Andreas Dracopoulos, Jack Shear, Anne Hendricks Bass Foundation, Ann R. Kinney in Memory of Gilbert H. Kinney, and John Wilmerding for their gifts to the International Council in support of the exhibition.

This exhibition is supported by an indemnity from the Federal Council on the Arts and the Humanities.

Major support for the publication is provided by the Jo Carole Lauder Publications Fund of The International Council of The Museum of Modern Art.