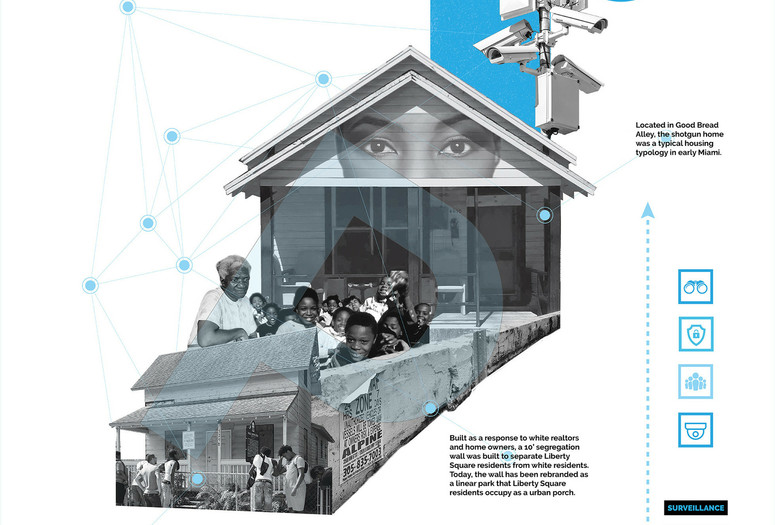 In this live online discussion for members we'll dive into Reconstructions: Architecture and Blackness in America. Join us to hear curator Sean Anderson and education fellow Arlette Hernandez reflect on the exhibition and its corresponding online course, which explores the work of Black creatives who reimagine their surroundings and the boundaries of architecture. Germane Barnes, whose work is featured in the exhibition, and Dr. Donette Francis, director of the American Studies Program at the University of Miami, will also weigh in, examining Miami as a case study of inequity created by infrastructure and considering Black Miami's relationship to broader citywide culture and politics.
This event is open to members at the Explore category and above. Not a member? Join now to unlock a year of engaging content and events.
Questions? Please contact [email protected].

Automated captioning is integrated through Zoom for all online programs. Live captioning is available for member programs upon request with two weeks advance notice. We will make every effort to provide accommodation for requests made with less than two weeks notice. To request live captioning please contact us at [email protected].



The exhibition is made possible by Allianz, MoMA's partner for design and innovation.

Major support is provided by the Jon Stryker Endowment.

Generous funding is provided by the Leontine S. and Cornell G. Ebers Endowment Fund.

Additional support is provided by The Friends of Education of The Museum of Modern Art and the Graham Foundation for Advanced Studies in the Fine Arts.

MoMA Audio is supported by Bloomberg Philanthropies.