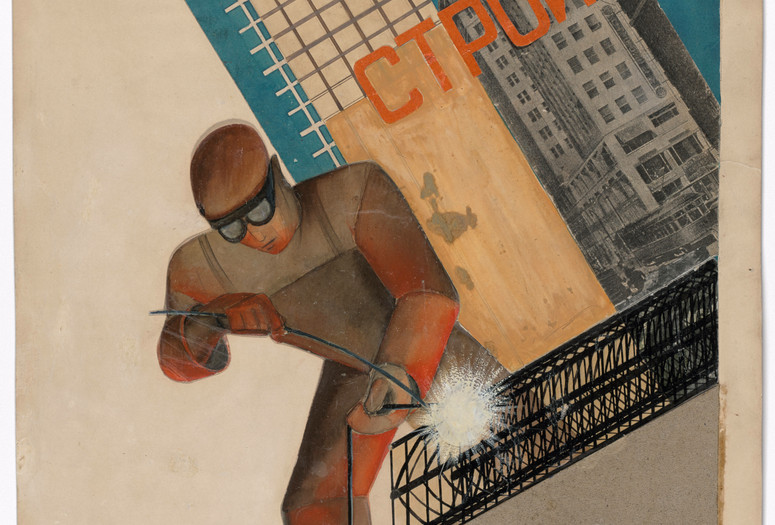 Join us for a live online discussion with conservators Lee Ann Daffner, Erika Mosier, and Laura Neufeld, and learn about the unique process they used to conserve early-20th-century artworks featured in the exhibition Engineer, Agitator, Constructor: The Artist Reinvented—and some surprise discoveries they made along the way.
This event is open to members at the Explore category and above. Not a member? Join now to unlock a year of engaging content and events.
Questions? Please contact [email protected].

Automated captioning is integrated through Zoom for all online programs. Live captioning is available for member programs upon request with two weeks advance notice. We will make every effort to provide accommodation for requests made with less than two weeks notice. To request live captioning please contact us at [email protected].



Major support for the exhibition is provided by The Modern Women's Fund.

Generous funding is provided by The Dian Woodner Exhibition Endowment Fund.

Leadership contributions to the Annual Exhibition Fund, in support of the Museum's collection and collection exhibitions, are generously provided by Jerry I. Speyer and Katherine G. Farley, the Sandra and Tony Tamer Exhibition Fund, The Contemporary Arts Council, Eva and Glenn Dubin, Alice and Tom Tisch, Mimi Haas, the Noel and Harriette Levine Endowment, The David Rockefeller Council, the William Randolph Hearst Endowment Fund, the Marella and Giovanni Agnelli Fund for Exhibitions, Anne Dias, Kathy and Richard S. Fuld, Jr., Kenneth C. Griffin, The International Council of The Museum of Modern Art, Marie-Josée and Henry R. Kravis, and Jo Carole and Ronald S. Lauder.

Major contributions to the Annual Exhibition Fund are provided by The Junior Associates of The Museum of Modern Art, Emily Rauh Pulitzer, Brett and Daniel Sundheim, the Terra Foundation for American Art, Karen and Gary Winnick, and Anna Marie and Robert F. Shapiro.