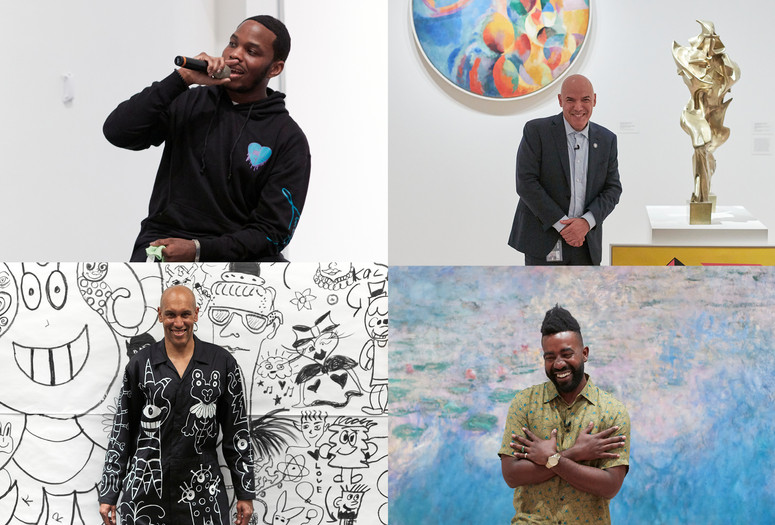 Take a seat at the (virtual) table. In this new monthly membership program you'll join MoMA staff and fellow members for lively discussions about our collection and exhibitions. Ask questions, share your thoughts, and broaden your perspectives—all from the comfort of home.
Join us for a live online conversation with four artists who work in MoMA's Department of Security: José Colon, Kevin Reid, Brian Wilson and Chet Gold. Discover a behind-the-scenes perspective on MoMA's collection from officers who protect it every day, and learn which works reflect their personal experiences as New Yorkers.
To hear more from the artists and experts who work in MoMA's Department of Security, listen to the audio tour Beyond the Uniform.
This event is open to members at the Explore category and above. Not a member? Join now to unlock a year of engaging content and events.
Questions? Please contact [email protected].

Automated captioning is integrated through Zoom for all online programs. Live captioning is available for member programs upon request with two weeks advance notice. We will make every effort to provide accommodation for requests made with less than two weeks notice. To request live captioning please contact us at [email protected].