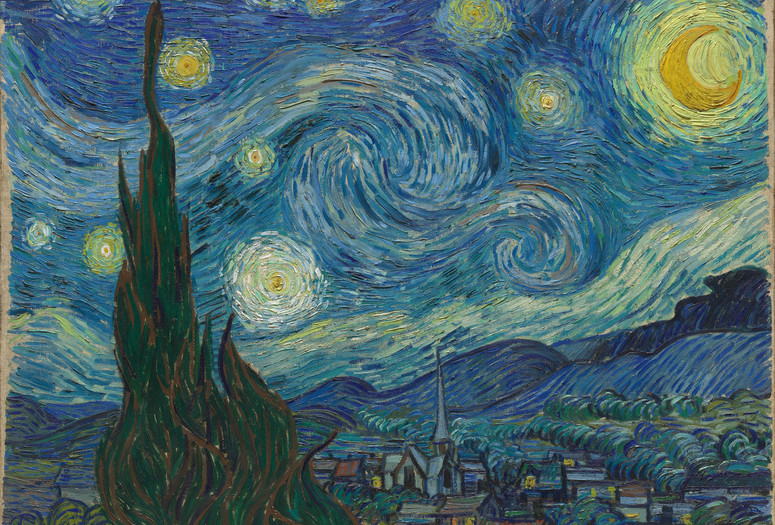 On Thursday, December 3, MoMA presents Virtual Views: Van Gogh's Starry Night, a live Q&A with Ann Temkin, the Marie-Josée and Henry Kravis Chief Curator of Painting and Sculpture, and a performative reading of the extraordinary letters between van Gogh and his brother Theo by acclaimed actor and playwright Anna Deavere Smith. Ahead of the program, join Temkin; Leah Dickerman, MoMA's Director of Editorial and Content Strategy; and fellow members for a closer look at a selection of those letters.
The texts we will read and discuss together are available here (numbers 760, 762, 776, 779, 781, and 782). We invite you to explore them on your own ahead of the session. As you read, consider the relationship between the two brothers and van Gogh's descriptions of his mental health and the natural world, which will serve as starting points for our discussion.
Register here. This event is open to members at the Explore category and above. Not a member? Join now to unlock a year of engaging content and events.
Questions? Please contact [email protected].




The conservation and presentation of the collection is made possible by Bank of America.

Leadership contributions to the Annual Exhibition Fund, in support of the Museum's collection and collection exhibitions, are generously provided by Jerry I. Speyer and Katherine G. Farley, the Sandra and Tony Tamer Exhibition Fund, The Contemporary Arts Council, the Kate W. Cassidy Foundation, Eva and Glenn Dubin, Alice and Tom Tisch, Mimi Haas, the Noel and Harriette Levine Endowment, The David Rockefeller Council, the William Randolph Hearst Endowment Fund, the Eyal and Marilyn Ofer Family Foundation, the Marella and Giovanni Agnelli Fund for Exhibitions, Anne Dias, Kathy and Richard S. Fuld, Jr., Kenneth C. Griffin, The International Council of The Museum of Modern Art, Marie-Josée and Henry R. Kravis, and Jo Carole and Ronald S. Lauder.

Major contributions to the Annual Exhibition Fund are provided by The Junior Associates of The Museum of Modern Art, Emily Rauh Pulitzer, Brett and Daniel Sundheim, the Terra Foundation for American Art, and Anna Marie and Robert F. Shapiro.