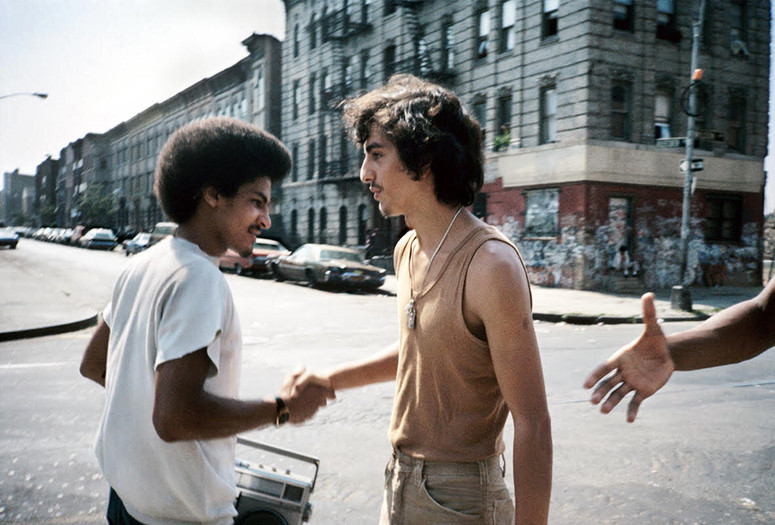 Art inSight at Home is a monthly virtual program for individuals who are blind or have low vision. Staff educators highlight specific themes, artists, or exhibitions through verbal description and discussion using the Zoom online platform.
Join us for a conversation with Meryl Meisler, a photographer known for documenting New York City in the 1970s and 1980s. With camera in hand, Meisler captured this tumultuous time in the city's history shaped by a fiscal crisis, soaring crime and drug use, and a paralyzing blackout. Meisler will discuss her work, which portrays her upbringing in Long Island; her experience as a public school teacher in Bushwick, Brooklyn; and her nights out at discos including the infamous Studio 54.
Meryl Meisler received international acclaim for her first monograph, A Tale of Two Cities: Disco Era Bushwick (Bizarre, 2014), and is also the author of Paradise & Purgatory: Sassy '70s Suburbia & The City (Bizarre, 2015).
Art inSight is free of charge. Participants may join with the free Zoom app or website, or toll free via phone. Extensive verbal descriptions of Meisler's photographs will be provided.
Click here to register.
Space is limited and preregistration is required. For more information, please call Access Programs at (212) 408-6447 or email [email protected].




Volkswagen of America is proud to be MoMA's lead partner of education.




Access and Community Programs are supported by the Stavros Niarchos Foundation (SNF).

Major support is provided by the Werner and Elaine Dannheisser Fund for Older Adults and The Taft Foundation.

Additional funding is provided by Bloomingdale's, Allene Reuss Memorial Trust, J.E. and Z.B. Butler Foundation, Von Seebeck-Share B Charitable Trust, The Elroy and Terry Krumholz Foundation, Karen Bedrosian Richardson, Langner Family Fund of The New York Community Trust, Frank J. Antun Foundation, the Josephs Family in loving memory of Hal and Florence Josephs, an anonymous donor, and by the Annual Education Fund.