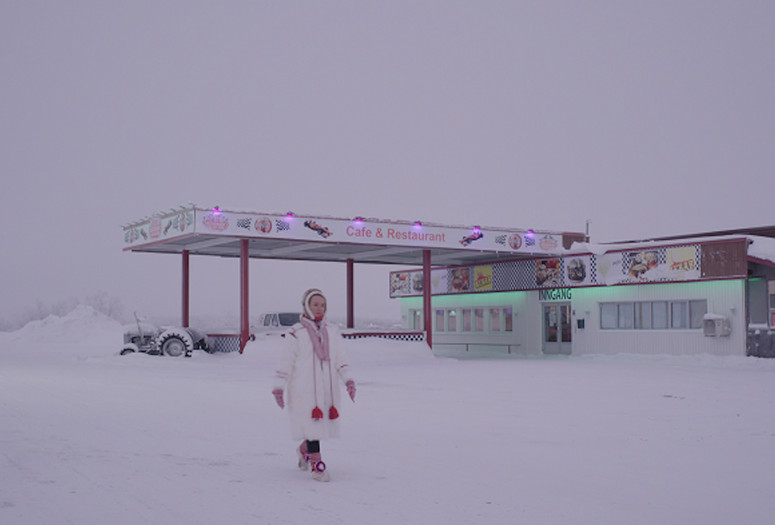 Film screening on moma.org: Aug 13–22
Live Q&A: Thu, Aug 20, 6:00 p.m.
In 2016, MoMA opened Insecurities: Tracing Displacement and Shelter, an exhibition that examined how contemporary architecture and design addressed notions of shelter in light of global refugee emergencies. Danish filmmaker Boris Benjamin Bertram documented the exhibition, then set out to record how we occupy and imagine shelter across various contexts.
The result is a film that asks what makes a home, and, perhaps more crucially, when shelter becomes home. From a refugee camp in Mosul, Iraq, to a floating community in Lagos, Nigeria, to a projected habitat on Mars, and even a gallery at MoMA, The Human Shelter brings together contrasting viewpoints that examine the fragility of citizens, social bodies, and our ever-changing planet.
Members at the Explore category and above may stream the film below, and register to join us for a live Q&A with director Boris Bertram and curator Sean Anderson on August 20. Please contact [email protected] with any questions.
Not an Explore member? Join now to unlock a year of engaging content and events.
In addition to everyday benefits like free admission and discounted guest tickets, members enjoy access to a range of special events and programs. Throughout the year, you'll have unique opportunities to see films, make art, and join conversations with curators and experts. Out of concern for everyone's safety, many of our programs have transitioned from in-person to digital formats—so you can enjoy your benefits, wherever you are.
Many events are open to members at the Explore category and above. Upgrade today.




Allianz is MoMA's proud partner for design and innovation.