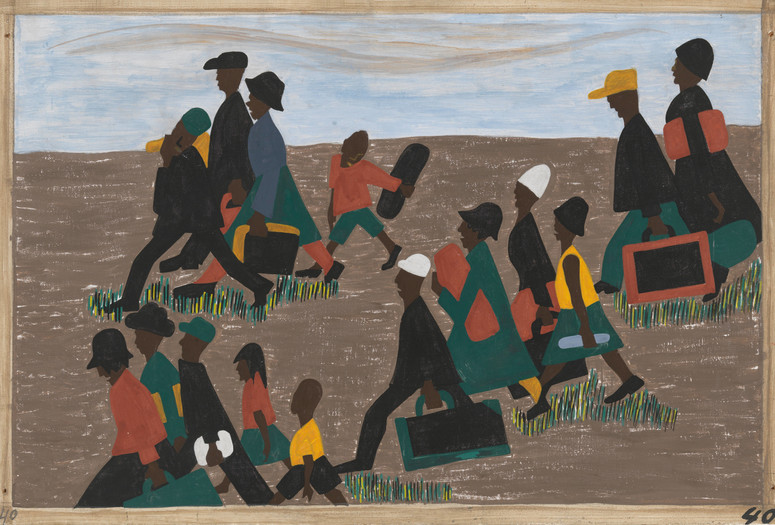 There are many ways to tell a story—through words, through theater and dance, or through visual art, for example. Discover how artist Jacob Lawrence shared the history of an important event by combining words and art in a series of paintings called the Migration Series. Come with a story that is important to you, then learn how to tell your story through multiple panels in this drawing and writing workshop.
For kids ages seven to 14. Caregiver participation is optional, but encouraged.
Materials: paper; pencil; colored pencils, crayons, or markers.
Volkswagen of America is proud to be MoMA's lead partner of education.

Family Programs are made possible by The Samuel and Ronnie Heyman Family Endowment Fund.

Generous funding is provided by The William Randolph Hearst Endowment Fund and Brett and Daniel Sundheim. Additional support is provided by the Annual Education Fund.