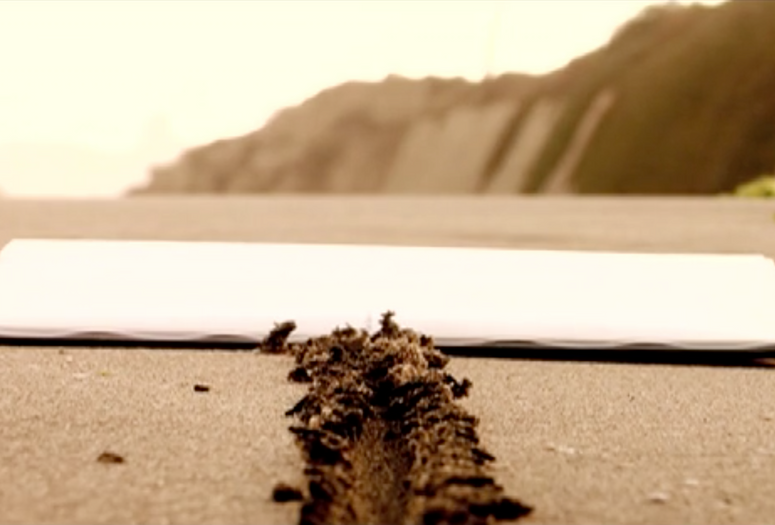 The final confabulation of this dialogic series, titled La memoria del agua, will consist of an exchange between anthropologist Marisol de la Cadena and artist and poet Cecilia Vicuña. Vicuña's concept of veroir and de la Cadena's conceptualization of antropociego (the anthropo-not-seen) undermine the cultural beliefs that only humans speak. Both participants have specialized in similar forms—what de la Cadena terms "disobedient grammar" and what Vicuña calls palabrarmas—that perform the intra-relations between humans, land, language, and water. These oral technologies allow the formation of alliances between environmentalists, Indigenous peoples, and artists questioning modernity's insistence on the divide between nature and culture.
Speakers
Cecilia Vicuña is an artist-poet who creates songs, performances, installations, paintings, films, books, lectures, and sculptures. She lives and works in New York and Santiago, Chile.
Marisol de la Cadena has worked as an anthropologist in Peru, England, France, and the US. Her most recent is book Earth Beings: Ecologies of Practice Across Andean Worlds (2015), for which she worked with Mariano and Nazario Turpo, Andean runakuna from Cuzco, Peru. With Mario Blaser she co-edited A World of Many Worlds (2018). She currently works on what she calls "cow-forming landscapes and labscapes" in Colombia.
Moderator
Camila Marambio is the founder and artistic director of the collective research practice Ensayos. She has a PhD in curatorial practice from Monash University, Australia, an MA in modern art from Columbia University, and a Master of Experiments in Arts and Politics from Sciences Po, Paris.
The online session will be in Spanish. The video will be posted with English subtitles after September 14.
Cumbre Aconcagua
Tercera parte
La memoria del agua
9 de septiembre, 5:00–6:00 p.m.
La última confabulación de esta serie dialógica, La memoria del agua, consistirá en un intercambio entre la antropóloga Marisol de la Cadena y la artista y poeta Cecilia Vicuña. Los conceptos de veroir y de antropociego, acuñados por Vicuña y de la Cadena respectivamente, socavan la creencia cultural de que solo los humanos hablan. Ambas participantes se han especializado en tecnologías orales —lo que de la Cadena llama gramática desobediente y lo que Vicuña llama palabrarmas— que representan las intrarrelaciones entre los seres humanos, la tierra, el lenguaje y el agua. Estas permiten la formación de alianzas entre ambientalistas, pueblos originarios y artistas que cuestionan la insistencia moderna en la división entre naturaleza y cultura.
Presentan
Cecilia Vicuña es una poeta y artista cuya obra incluye canciones, performances, instalaciones, películas, libros, pinturas, conferencias y esculturas. Vive y trabaja en Nueva York y en Santiago, Chile.
Marisol de la Cadena ha trabajado como antropóloga en Perú, Inglaterra, Francia y Estados Unidos. Su libro más reciente es Earth Beings: Ecologies of Practice Across Andean Worlds (2015), en el cual trabajó con Mariano y Nazario Turpo, runakuna andinos de Cuzco, Perú. Co-editó, con Mario Blaser, A World of Many Worlds (2018). Actualmente trabaja en algo que llama "cow-forming landscapes and labscapes", en Colombia.
Modera
Camila Marambio es fundadora y directora artística del programa de investigación colectiva Ensayos. Es doctora en Práctica Curatorial por la Monash University, Australia, magíster en Arte Moderno por la Columbia University y magíster en Experimentos en Arte y Política por Sciences Po, París.
La sesión virtual será en español. El video se publicará con subtítulos en inglés después del 14 de septiembre.
The Patricia Phelps de Cisneros Research Institute for the Study of Art from Latin America is a platform dedicated to stimulating, supporting, and disseminating new understandings of Latin American modern and contemporary art in relationship to broader cultural issues within a global context.
The Institute will present a number of events that examine pressing situations facing Latin America today. We are interested in reflecting on Latin America as part of the larger world, and will create links with debates from further afield.
El Instituto de Investigación Patricia Phelps de Cisneros para el estudio del arte de América Latina es una plataforma dedicada a estimular, apoyar y diseminar nuevos acercamientos al arte moderno y contemporáneo de América Latina, en diálogo con problemáticas culturales ampliadas en el contexto global.
El Instituto presenta una serie de eventos que examinan situaciones urgentes que se afrontan en América Latina hoy. Estamos interesados en reflexionar sobre Latinoamérica como parte del mundo global, y en generar vínculos con debates de otras geografías.
The Cisneros Institute's programs are conducted in conjunction with Contemporary and Modern Art Perspectives (C-MAP), MoMA's global research initiative, which is supported by The International Council of The Museum of Modern Art.

Los programas del Instituto Cisneros se llevan a cabo en conjunto con Contemporary and Modern Art Perspectives (C-MAP), la iniciativa de investigación global del MoMA, que cuenta con el apoyo de The International Council of The Museum of Modern Art.