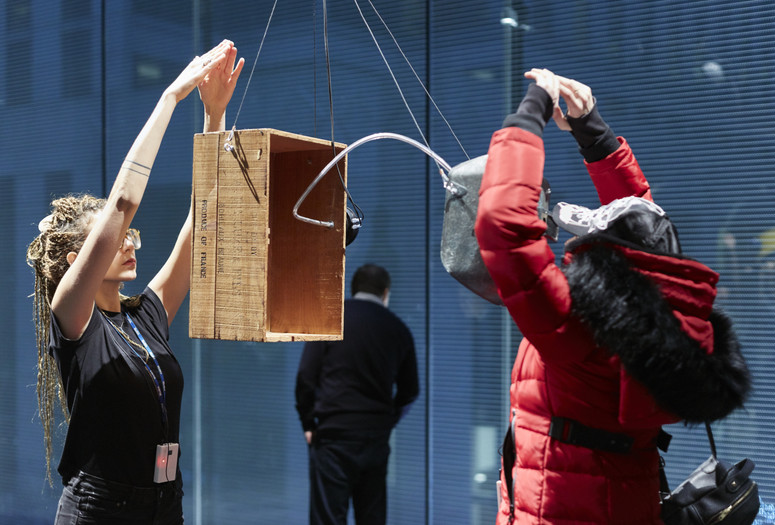 K. J. Holmes leads a Happening—an experience structured around walking, moving, and opening our perceptions of various artists' work. Within a small group, each person focuses on their creative mind and body, shifting the boundaries in time between artwork and viewer, self and others. The March 20 and 21 events focus on the exhibition Taking a Thread for a Walk.
Capacity: 15 participants. Registration is available 30 minutes before the program begins, in the Floor 2 Marron Atrium, at the meeting point sign. Free with admission. We recommend participants check their coats and bags at the coat check before the program. Program length: 60 minutes
Brooklyn-based dance artist, actor, vocalist, and writer K. J. Holmes has been exploring improvisation as process and performance since 1981. She has collaborated extensively with pioneers Simone Forti, Lisa Nelson, and Steve Paxton, among other artists. She teaches/performs nationally and internationally, and is currently teaching at New York University's Experimental Theatre Wing, Sarah Lawrence College, Princeton University, and Movement Research.
This event is part of In Process, a monthly event when guest artists discuss their working methods and invite visitors to experiment with their preferred materials, techniques, and ideas.