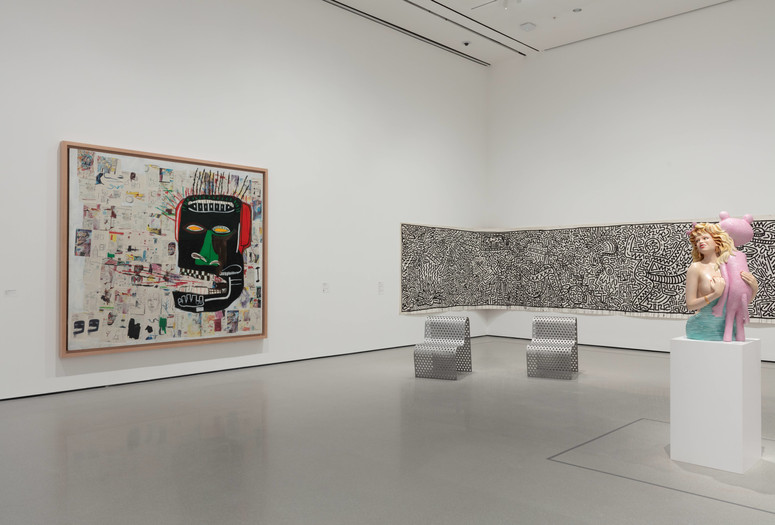 Acompáñenos para una discusión entre el artista Chemi Rosado-Seijo y Pablo Helguera, Director de programas académicos y para adultos, sobre como los artistas se inspiran en la ciudad. Esta sesión forma parte de Más allá del uniforme: un día guiado por guardias de seguridad, organizado en colaboración con el artista Chemi Rosado-Seijo y los departamentos de seguridad y educación.
Juntémonos en el segundo piso, en la galería 202.
hablArte se lleva a cabo el primer viernes de cada mes a las 6 p.m. y el primer sábado de cada mes a las 3 p.m.
La charla será presentada en español.
This talk will be in Spanish.
hablArte es una serie de conversaciones sobre arte en español, guiada por educadores y empleados de MoMA, además de invitados especiales. Pensamos que aprender es mas agradable y productivo cuando ocurre en nuestro idioma preferido; hablArte es para cualquier persona cuyo idioma preferido sea el español. Todos están bienvenidos, desde hablantes nativos hasta principiantes buscando oportunidades para conversar.
hablArte is a series of conversations about art in Spanish, led by MoMA educators, staff, and other special guests. We believe that learning is more enjoyable and productive when it occurs in our preferred language; hablArte is for anyone whose preferred language is Spanish. All are welcome, from native speakers to new learners seeking opportunities for conversation.
FM headsets for sound amplification are available for all talks.