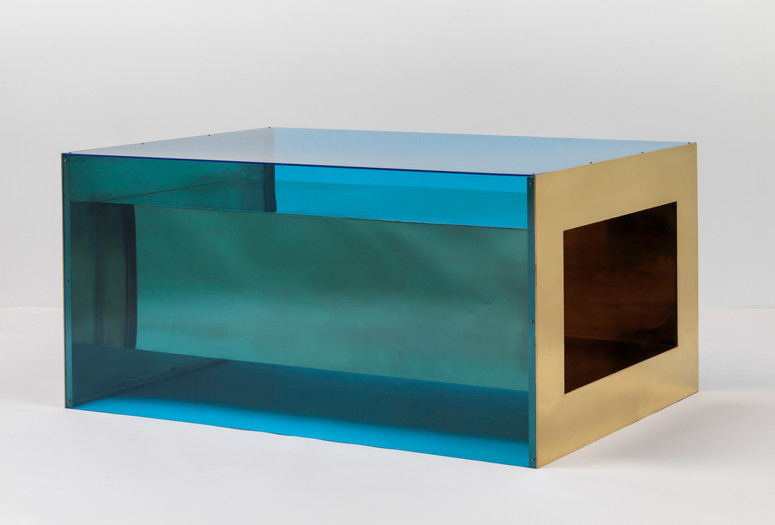 This event has been postponed and with plans to reschedule it in June 2020. We are communicating directly with ticket-holders about next steps. Thank you for your patience and understanding.
Join us as artists and scholars discuss Donald Judd's legacy and relevance today, and present close readings of specific works on view in the exhibition Judd.
American Sign Language interpretation and CART captioning are available for any public program, with advance notice. Please email [email protected] to request sign language interpretation with two weeks' notice, or to request CART with three weeks' notice.
Program
2:00–2:15 p.m.
Welcome
Glenn Lowry, David Rockefeller Director of The Museum of Modern Art
Introduction
Ann Temkin, Marie-Josée and Henry Kravis Chief Curator, Department of Painting and Sculpture, The Museum of Modern Art
2:15–2:45
Short presentations on a single work
Rachel Harrison, artist
Richard Shiff, Effie Marie Cain Regents Chair in Art, University of Texas at Austin
Jeffrey Weiss, independent curator and critic
Leslie Hewitt, artist
2:45–3:30
Discussion
Moderated by Ann Temkin
3:30–4:00
Break
Refreshments in Hess Lounge, Floor 2
4:00-4:30
Short presentations on a single work
Mary Heilmann, artist
Hal Foster, Townsend Martin Class of 1917 Professor of Art & Archaeology, Princeton University
Charles Ray, artist
Courtney J. Martin, Director, Yale Center for British Art
4:30-5:15
Discussion
Moderated by Ann Temkin
5:15-5:30
Concluding remarks
This event will be live-streamed.
This program is made possible by the Anna Marie and Robert F. Shapiro Seminar and Lecture Endowment Fund, established by Jeanne and Bob Savitt, Kristen and A. Andrew Shapiro, and Robert F. Shapiro, Jr.