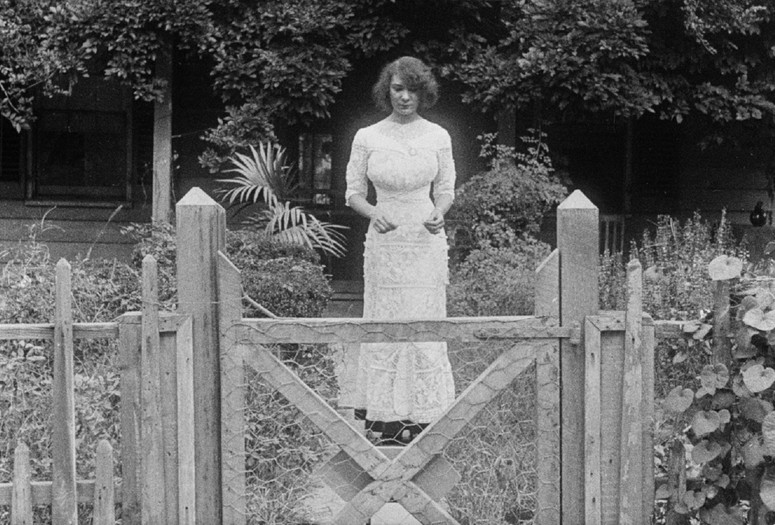 Miracle in Harlem. 1948. USA. Directed by Jack Kemp. With Sheila Guyse, Hilda Offley, Sybil Lewis, William Greaves. 35mm. 71 min.
Julie (Sheila Guyse) is an ambitious young woman with big ideas for her elderly Aunt Hattie's Harlem candy shop. Aunt Hattie (Hilda Offley) not only trusts Julie to take over, but she is so preoccupied by a premonition of her impending death that she rehearses her own funeral. When a corrupt competitor offers to help expand the store but instead swindles the women into signing it over to him, he unknowingly drags them into an entanglement of crimes and persecutions that they both courageously defend themselves against. Released during the twilight of race films—all-black productions geared to black audiences—Miracle in Harlem is an engrossing whodunit sprinkled with jazz performances, comedy, and romance. But what it most admirably expresses is the love and loyalty between two virtuous women who mean business.
Preserved by the Library of Congress
Lime Kiln Club Field Day. 1913/2014. Directed by T. Hayes Hunter, Edwin Middleton. With Odessa Warren Grey, Bert Williams, John Wesley Jenkins, Walker Thompson, Henry Troy. 35mm. Silent. 65 min.
Odessa Warren Gray is the object of Bert Williams's affection in this early and rare cinematic document of joy and intimacy being shared freely between black people. Filmed just before The Birth of a Nation and the era of race films, this abandoned production's unedited footage was discovered, researched, and assembled by MoMA, revealing images largely unmarked by bigotry and featuring the harmonious interaction of a black cast and white crew. Adorned with elegantly tailored costumes and glittering accessories, Gray, in her only film role, is remarkably glamourous. But her playful gestures and winsome smile suggest that this local beauty is more defined by her sincerity and tenderness. Rescued from obscurity, the film—and Gray—offer up one of cinema's most luminous heroines.