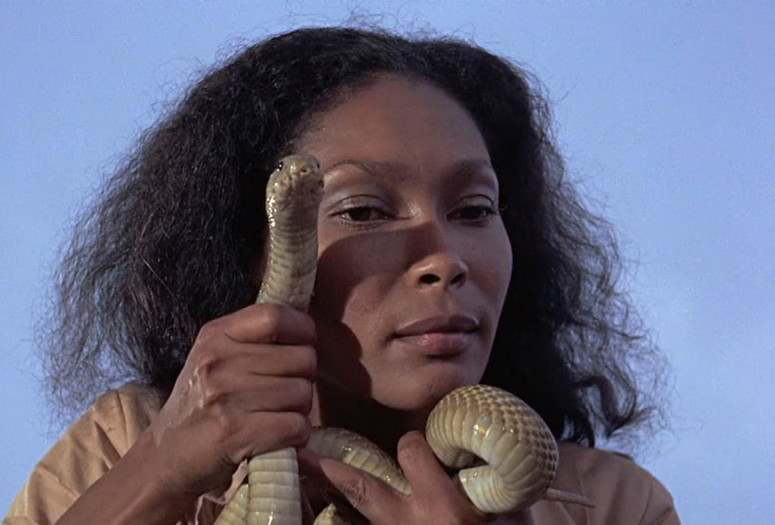 Deafman Glance. 1981. USA. Directed by Robert Wilson. With Sheryl Sutton, Jerry Jackson, Rafael Carmona. Digital projection. 27 min.
A grim yet graceful mother's actions are meticulously portrayed in a chilling performance by dancer and actor Sheryl Sutton in this made-for-TV version of the eponymous 1971 play by Sutton's longtime collaborator, acclaimed theater director Robert Wilson.
Night of the Cobra Woman. 1971. USA/Philippines. Directed by Andrew Meyer. With Marlene Clark, Joy Bang, Roger Garrett. 35mm. 85 min.
A Roger Corman production shot on location in the Philippines, this rarely screened exploitation thriller stars Marlene Clark (Ganja & Hess) as Lena, a jungle priestess who's been in hiding since World War II, using the blood of tropical snakes to keep herself forever young. When an American biology student (Joy Bang) and her hapless boyfriend run afoul of the Cobra Woman, a love triangle ensues. Night of the Cobra Woman is schlocky fun, but it also creates a bizarre and ultimately haunting dreamscape; while supposedly the film's villain, Lena is also its center of gravity thanks to Clark's command of the screen (and her otherworldly robes, designed by Imelda Marcos's personal atelier).