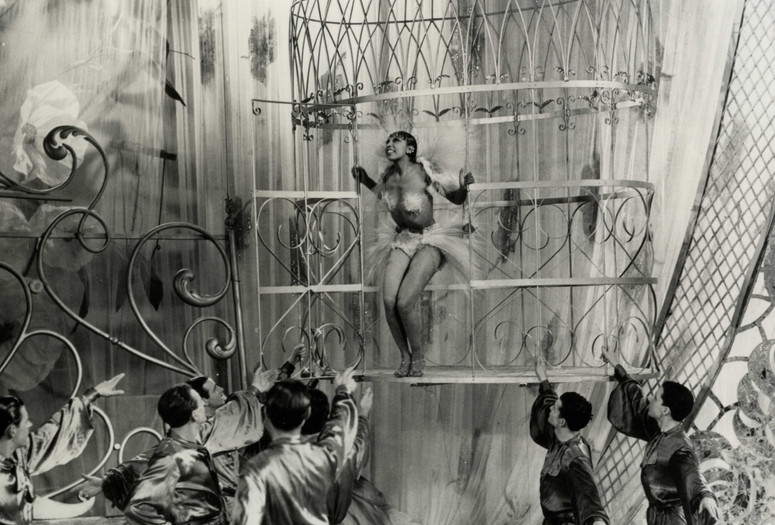 Josephine Baker Excerpts, 1925–35. 1935. France. 16mm. 9 min.
A brief survey of the extraordinary Josephine Baker's signature dances.
Zou Zou. 1934. France. Directed by Marc Allegret. With Josephine Baker, Jean Gabin. 35mm. In French; English subtitles. 92 min.
Bitingly witty yet light of touch, Marc Allégret's sparkling backstage drama stars the inimitable
Josephine Baker as Zou Zou, a circus laundress who gets a shot at the big time when she's called in to replace a manic diva during a stage revue. She spends her newfound money to help Jean (Jean Gabin), the "foster brother" from her childhood, whom she secretly loves, after he's been wrongly accused of a murder—and fallen for her best friend. Whereas Baker's live shows were scandalizing for Parisians of the 1920s, this performance serves as a testament to her spectacular talent as both dancer and comedian. *Zou Zou*'s triumph is liberating and transgressive—and damning, in hindsight, as the first leading role in a major motion picture offered to a black woman inevitably came from a European production.