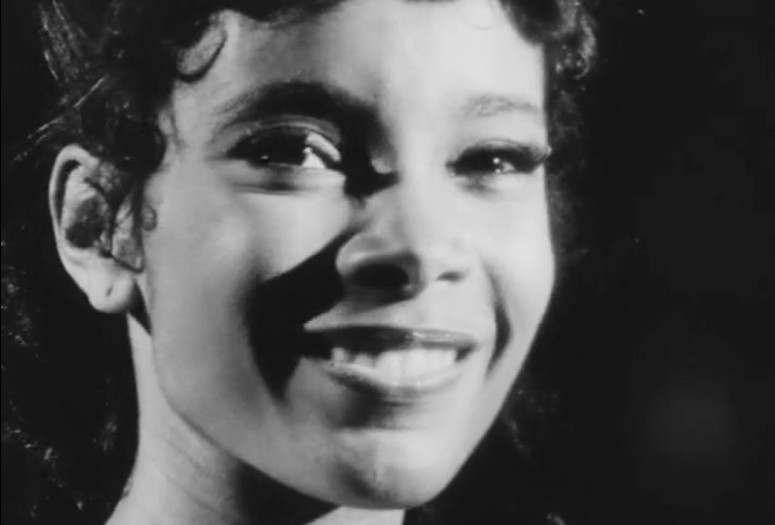 Illusions. 1982. USA. Directed by Julie Dash. With Lonette McKee, Rosanne Katon. Digital projection. 34 min.
Mignon Dupree (an enthralling Lonette McKee) is an ambitious, indispensable assistant to a Hollywood studio executive during the Second World War. A fair-skinned black woman, she doesn't correct her colleagues' assumption that she is white, though she's invested less in passing than in infiltrating an industry that quite literally leaves African Americans out of the picture. While she grapples with doubts about her impact, her commitment is reinvigorated when she meets the radiant Esther (Rosanne Katon), a black singer hired to be the extraordinary, uncredited voice of a middling white actor.
The Watermelon Woman. 1996. Directed by Cheryl Dunye. With Cheryl Dunye, Lisa Marie Bronson, Guinevere Turner, Valarie Walker, Cheryl Clarke, Irene Dunye. DCP. 90 min.
Young, queer, and black, Cheryl Clark, played by writer-director Cheryl Dunye, is the perfect hero to answer the rousing final call of Illusions: "There are many stories to be told and many battles to begin." An aspiring filmmaker, Cheryl saturates her life with the moving image, working a day job at a Blockbuster-style video store and side-hustling as a videographer. But her passion lies in filming her own project, unearthing the story of an actress who captured Cheryl's attention playing a mammy in a plantation-set 1930s drama, credited only as "Watermelon Woman." Dunye's inspired synthesis of documentary and narrative form pieces together the life of a forgotten artist and culminates in Cheryl's own revolutionary conclusion: Sometimes, you have to create your own history.