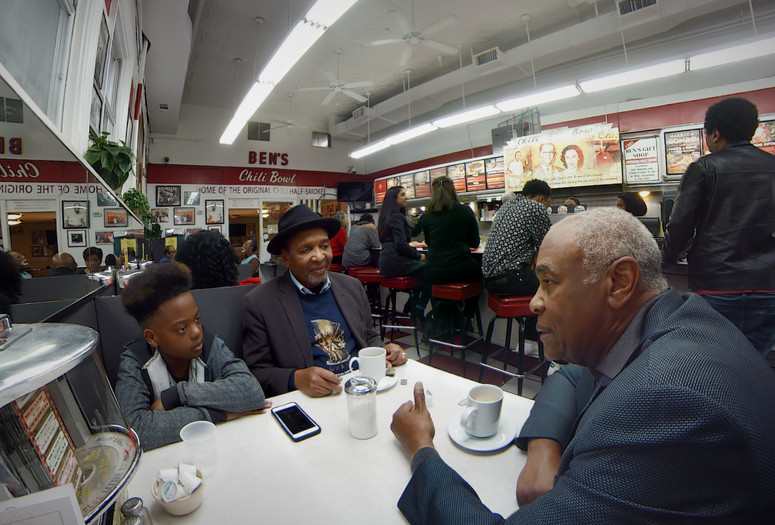 Created and directed by Roger Ross Williams and Felix and Paul Studios
Produced by Felix and Paul Studios
Presented in collaboration with PHI
Academy Award winner Roger Ross Williams's first foray into 360/VR cinema takes viewers into the real story of the Green Book with a visit to the famed Washington, DC, restaurant Ben's Chili Bowl, where African American diners reflect on their experiences of segregation under Jim Crow—while also forcing audiences to confront the realities of today.
Limited to 80 tickets total. Entire program (including screening and Q&A) will run approximately 60 minutes.
Nonfiction+, a special sidebar of this year's Doc Fortnight 2020, presents cutting-edge nonfiction filmmaking projects that go beyond the traditional cinematic experience.