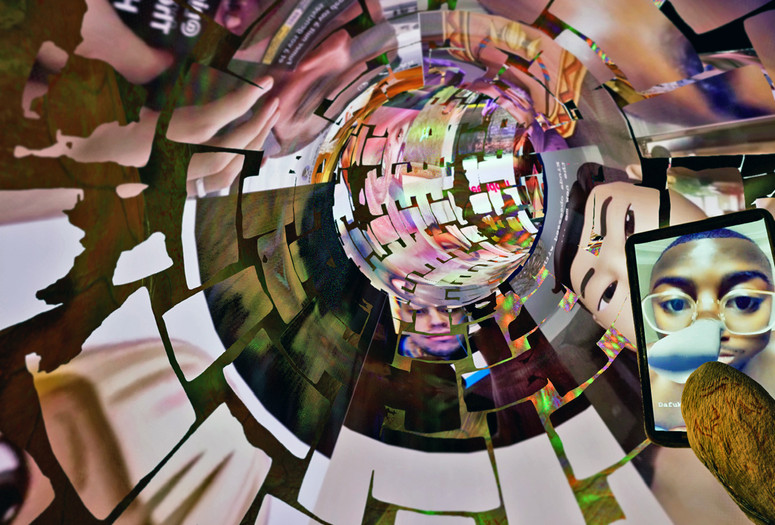 What happens when the art of capturing reality is allowed to move freely from documentary cinema into interactive media, digital technology, or immersive theater? How do virtual reality and artificial intelligence affect the way we tell documentary stories and create nonfiction art? How can artists disrupt the commercial hype-cycles of new media and successfully explore new perceptions of reality and challenge our most human behaviors? Join Caspar Sonnen, curator and head of New Media at the prestigious International Documentary Film Festival Amsterdam (IDFA), for an exclusive showcase of some of the world's best interactive and immersive documentary art. Sonnen showcases a variety of projects across myriad digital and physical platforms, from groundbreaking interactive art made in 2007 (when he founded the pioneering DocLab program at IDFA) to the emergence of virtual reality and artificial intelligence in immersive art installations.
The event includes guest speakers presenting various projects developed with IDFA DocLab over the years. Surveillance artist Dries Depoorter will present his viral sensation Die With Me, a chatroom for people with less than 5% battery power on their phone. Francesca Panetta and Halsey Burgund from MIT will present a short film screening of Moon Disaster, a filmic experiment in speculative nonfiction and artificial intelligence; and food artist Emilie Baltz will present the edible Eat Tech Kitchen project, winner of the DocLab Award for Immersive Non-Fiction.
Nonfiction+, a special sidebar of this year's Doc Fortnight 2020, presents cutting-edge nonfiction filmmaking projects that go beyond the traditional cinematic experience.