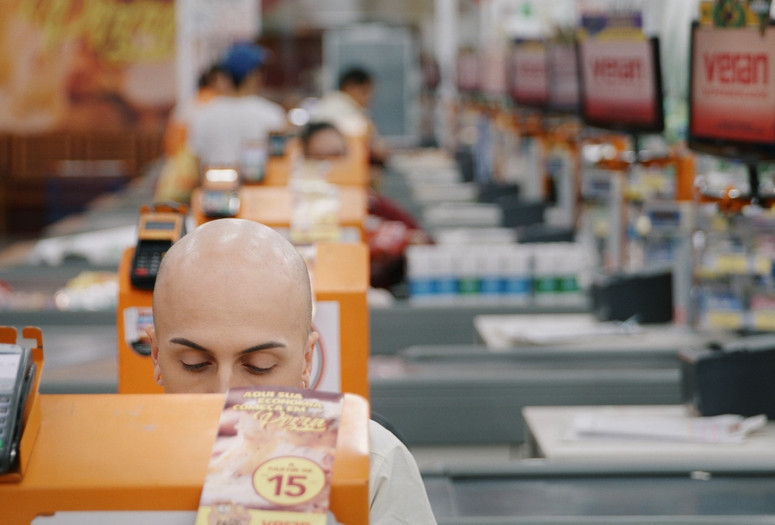 My Darling Supermarket. 2019. Brazil/Denmark. Directed by Tali Yankelevich. North American premiere. In Portugese; English subtitles. Courtesy Elo Company.. 80 min.
Tali Yankelevich makes her documentary feature debut with this wise and witty portrait of the meat-counter butchers and cereal-box stackers at a supermarket in São Paulo, regarding their funny and often profound musings on first love and quantum physics as a way of coping with the drudgeries of low-wage labor.
Memoirs of Vegetation. 2020. USA. Directed by Jessica Oreck. World premiere. . 2 min.
MoMA favorite Jessica Oreck (Beetle Queen Conquers Tokyo) dedicates her pithy animation to the salubrious uses and nefarious misuses of castor beans throughout history.
Herz Schmerz. 2020. USA. Directed by Maira Kalman, Alex Kalman. 2 min.
Choreographer John Heginbbotham transports part of the set of Herz Schmerz from 12th Street to the Baryshnikov Arts Center in this Dadaist poem.