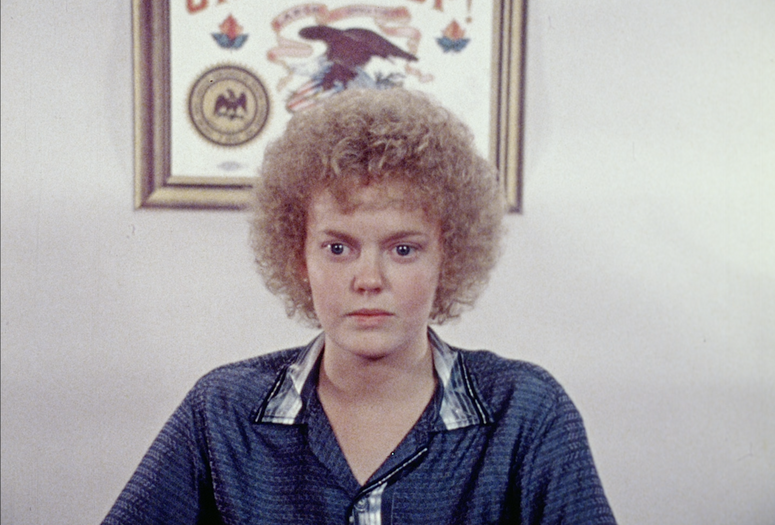 Akosua Adoma Owusu's Welcome to the Jungle
This program features the US premiere of Ghanian American artist Akosua Adoma Owusu's trilogy Welcome to the Jungle, her corruscating and at times bitterly funny meditation on the complicated history, meaning, and appropriation of the Afro in American and European colonialist popular culture—her award-winning White Afro, the final film in the series, pieces together archival films instructing hairdressers on how to give perms and body wave services to their white women customers—and a celebration of the salons and barber shops run by, and for, blacks that have made kinky hair a source of pride and beauty. Films include Me Broni Ba (My White Baby) (2009, Ghana, 22 min.), Split Ends, I Feel Wonderful (2012, USA, 4 min.), and White Afro (2019, Ghana/USA, 6 min.). Films Courtesy Obibini Pictures.
A Salute to Barbara Hammer
Before she died of cancer in 2019, the legendary artist and filmmaker Barbara Hammer enlisted several of her friends, including Deborah Stratman, Lynne Sachs, and Mark Street, to draw upon her archive of abandoned projects and unused materials to make new work. The result is a testament to Hammer's generosity, courage, and fierce, lifelong commitment to putting images of women, queer people, the aging, and the otherwise marginalized onto our movie screens and into our collective conscience. Program 69 min.
Vever (for Barbara). 2019. Guatemala/USA. Directed by Deborah Stratman. 12 min.
Shot at the farthest point of a motorcycle trip Barbara Hammer took to Guatemala in 1975, and laced through with Maya Deren's reflections of failure, encounter and initiation in 1950s Haiti" (Stratman).
A Month of Single Frames (for Barbara Hammer). 2019. USA. Directed by Lynne Sachs. 14 min.
Sachs interweaves film footage, sound recordings, and a journal that Barbara Hammer kept during a 1998 artist's residency in a shack without running water or electricity.
So Many Ideas Impossible To Do All. 2019. USA. Directed by Mark Street. 11 min.
Street's film is based on Barbara Hammer's 1973–85 correspondence with Jane Brakhage, as well as outtakes from her 1974 film Jane Brakhage. Program 69 min.