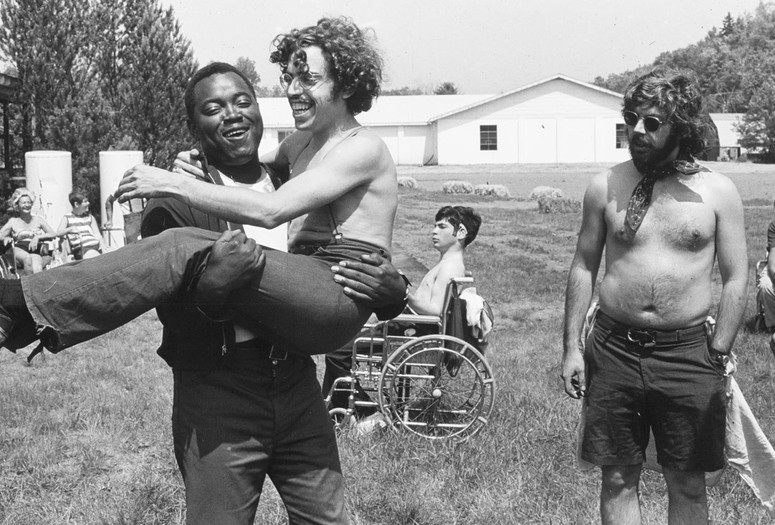 Crip Camp. 2019. USA. Directed by Nicole Newnham, Jim LeBrecht.
Winner of the Audience Prize at this year's Sundance Film Festival, this coproduction of Netflix and the Obamas' Higher Ground Productions is a stirring and sometimes raunchy portrait of Camp Jened, a camp for teens with disabilities that thrived near Woodstock during the late 1960s and early 1970s—an inspiring time, captured in remarkably intimate video footage, for the campers who would go on to revolutionize the disability rights movement and fight for the eventual passage of the Americans with Disabilities Act in 1990. This Doc Fortnight opening-night screening is introduced by the film's codirectors and producers, Emmy Award–winning documentarian Nicole Newnham and Jim LeBrecht, an award-winning sound editor and mixer for film and theater who attended Camp Jened. Courtesy Netflix and Higher Ground Productions.
CART captioning will be available during the pre-screening introduction and the post-screening Q&A with the filmmakers.


Wheelchair accessible seating is available on a first come first served basis.



Devices to stream captions or audio descriptions are available upon request on a first come first served basis.


This theater is equipped with an induction loop that transmits directly to hearing aids with T-coils.
For accessibility questions or accommodations please email [email protected]. Please request accessibility accommodations by Friday, January 31.