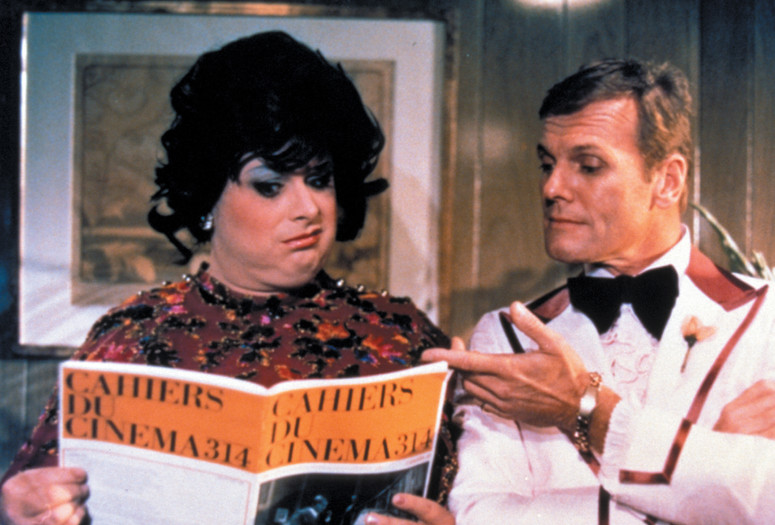 Polyester. 1981. USA. Directed by John Waters. With Divine, Tab Hunter, Edith Massey, David Samson, Mink Stole. Music by Debbie Harry, Michael Kamen, Chris Stein
Financed by New Line Cinema, Polyester marked John Waters's largest budget to date after years as king of the midnight movie. When asked at the time of the film's release whether he had sold out, Waters replied, "I've always tried to sell out. Since 1966, just nobody bought me. I don't think you could say that making a movie in Odorama with Tab Hunter and a three-hundred-pound drag queen is exactly selling out." Waters's melodrama send-up stars Divine as Francine Fishpaw, a suburban housewife who spends her days drinking to escape the misery inflicted upon her by her serially cheating, pornographer husband and two rotten teenage children. She finds fleeting escape from everyday misery in best friend Cuddles (Edith Massey) and handsome-as-ever Tab Hunter as Todd Tomorrow. Waters developed scratch-and-sniff Odorama cards for viewers to smell along with Francine at indicated moments throughout the film. MoMA audience members will be given an Odorama card upon entry, and can smell along with the film—if they dare!
A limited number of Odorama cards will be distributed on a first-come, first-served basis.