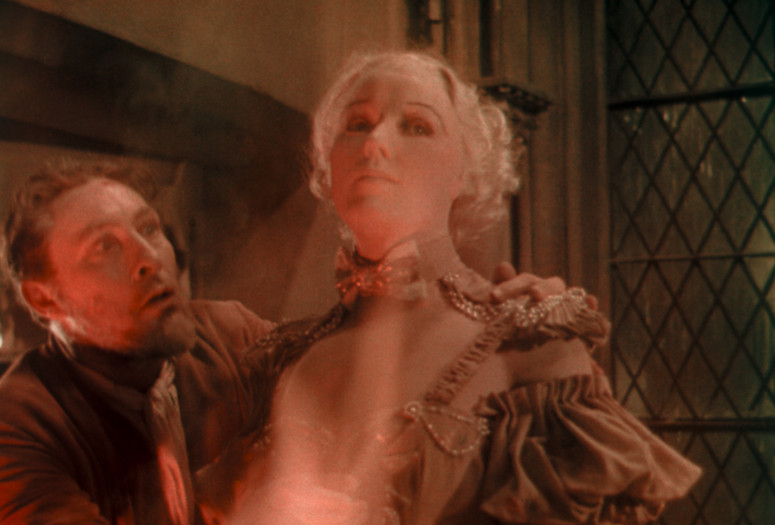 Mystery of the Wax Museum. 1933. USA. Directed by Michael Curtiz. Screenplay by Don Mullaly, Carl Erickson. With Lionel Atwill, Fay Wray, Glenda Farrell. DCP. 77 min.
The last major studio production filmed in two-color Technicolor, Mystery of the Wax Museum was a follow-up to Warner Bros.' two-color hit of 1932, Doctor X, and reunites stars Lionel Atwill and Fay Wray with director Michael Curtiz and cinematographer Ray Rennahan. Although the process was generally used for musicals, the limited palette of early Technicolor (essentially red and green) proved to be surprisingly effective for horror, with its inherently ghoulish bent. Warners recycled the plot—mad sculptor turns his victims into wax figures—for their first 3-D movie, House of Wax, in 1952. Newly restored by the UCLA Film & Television Archive from a nitrate print discovered in Jack Warner's personal vault.
Restored by UCLA Film & Television Archive and The Film Foundation, with funding provided by the George Lucas Family Foundation.