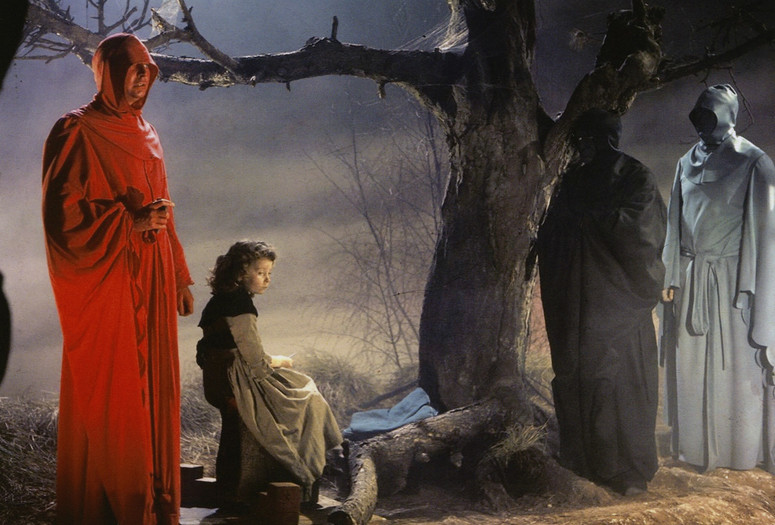 The Masque of the Red Death. 1964. USA/Great Britain. Directed by Roger Corman. Screenplay by Charles Beaumont, R. Wright Campbell. With Vincent Price, Hazel Court, Jane Asher. 35mm. 89 min.
The most ambitious of Roger Corman's Edgar Allan Poe adaptations was filmed in England (on standing sets from Becket) with color cinematography by Nicolas Roeg. Melding Freudian imagery with generational conflict, in the classic Corman manner, the film imagines a medieval court dominated by the satanic Prince Prospero (Vincent Price), conducting a black mass/masquerade ball as the plague—personified by a mysterious figure in hooded red robe—roams the countryside. Part of an ongoing series of Corman restorations, this new version from the Academy Film Archive and the Film Foundation returns the luster to the film's original Eastmancolor hues.
Restored by the Academy Film Archive and The Film Foundation, with funding provided by the George Lucas Family Foundation. Trailers courtesy of Jon Davison and the Academy Film Archive.
A selection of trailers for films produced or directed by Roger Corman will precede the feature.