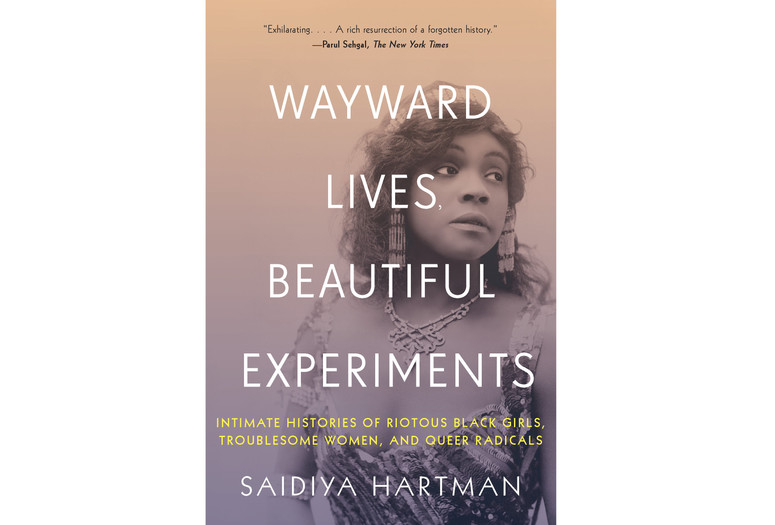 On the occasion of the paperback release of cultural historian Saidiya Hartman's Wayward Lives, Beautiful Experiments: Intimate Histories of Riotous Black Girls, Troublesome Women, and Queer Radicals, MoMA PS1 invites artists Garrett Bradley, Arthur Jafa, Simone Leigh, Okwui Okpokwasili, and Cameron Rowland for a public celebration with the author. These artists will respond to her genre-defying book, presenting their own beautiful experiments inspired by Hartman's writing and their intimate relationships to her work.
Building on Hartman's decades-long commitment to describing the afterlife of slavery, Wayward Lives, Beautiful Experiments narrates the interior lives of black women who fled the South and moved to Northern cities in the early twentieth century. This scintillating work traces the constant threat of police brutality and social violence for young black women in New York and Philadelphia, while also foregrounding how they practiced anarchy and radical forms of kinship, intimacy, and freedom to "make a way out of no way." Drawing on meticulous archival research salvaged from reformatory case files, tenement photographs, police reports, and sociological surveys, Hartman critiques the flattened and pathologizing portrayals created by these official documents. In particular, her method of "critical fabulation"—a mode of description that plays with the basic elements of a story offered within historical archives and re-presents the sequence of events from divergent and contested points of view—has influenced multiple generations of artists, curators, and scholars. They have been equally inspired by the seduction of her prose, intertextual references, and belief in beauty as "a radical art of subsistence, an embrace of our terribleness, a transfiguration of the given."
This program will consist of a reading by the author and presentations by the invited artists, followed by a book signing and a discussion moderated by Thomas J. Lax, Curator, Department of Media and Performance, The Museum of Modern Art.
This program will feature live CART captioning for hearing accessibility.
Support for this program is provided by MoMA's Wallis Annenberg Fund for Innovation in Contemporary Art through the Annenberg Foundation.