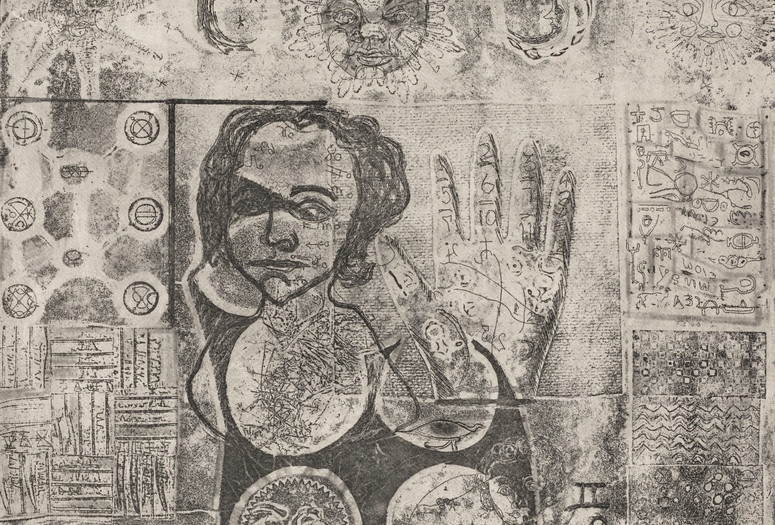 Join scholar Jayna Brown for a discussion about looking at Betye Saar's work through the lens of black mysticism and radical politics. This conversation will be moderated by Esther Adler, an associate curator in the Department of Drawing and Prints.
Jayna Brown earned her PhD at Yale University in the American and African American Studies Departments. She is currently a professor at Pratt Institute in the Graduate Program in Media Studies. Brown's areas of research and expertise include black expressive cultures and art practices, speculative fiction, and feminism. Her first book, Babylon Girls: Black Women Performers and the Shaping of the Modern, was published in 2008. Her new book, Black Utopias: Speculative Life and the Music of Other Worlds, will be released in fall 2020. In this new book, Brown traces black radical utopian practice and performance, from the psychic travels of Sojourner Truth to the cosmic transmissions of Alice Coltrane and Sun Ra. She has also published articles in a variety of journals, and is editor of the journal Social Text.
Meet on Floor 2, in the exhibition Betye Saar: The Legends of Black Girl's Window
Let's Talk Art is a series of conversations about art, led by MoMA staff. Sessions are open to all.