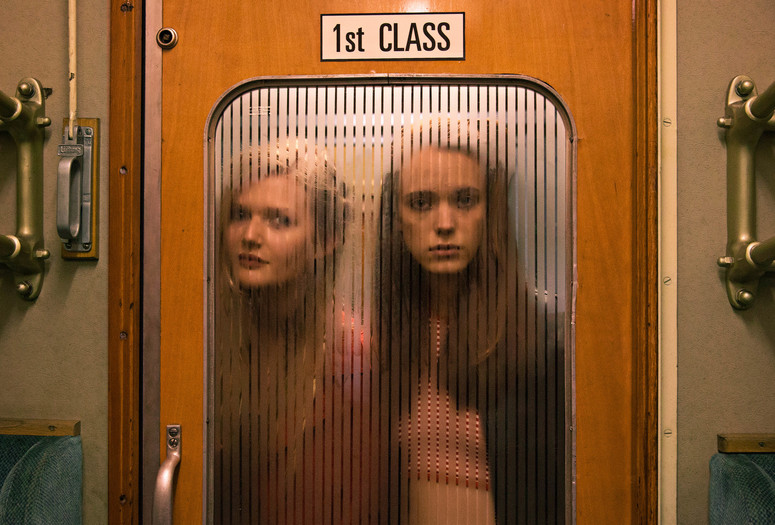 Nymphomaniac: Extended Director's Cut. 2013. Denmark/Germany/Great Britain/France. Directed by Lars von Trier. 325 min.
Like a Scheherazade for the 21st century, Charlotte Gainsbourg's middle-aged Jo recounts her stories of sexual discovery—and what she herself terms "depravity"—to Seligman (Stellan Skarsgård), an older gentleman who has found her, bloody and beaten, in his courtyard and taken her to his modest home to recover. Her stories, told in flashbacks and neatly arranged in chapters with individual headings, are interspersed with Seligman's musings on tangential subjects such as fly-fishing, Fibonacci numbers, and Zeno's paradox.
Volume 1 tells the story of Jo's sexual awakening, her posse of young, barely teenaged friends on the prowl, and her relationship with her father. The director's cut includes nearly 30 minutes of additional footage, mostly of Jo and her friend Bee's youthful adventures on the train, but also of scenes in which the unconditional love between Jo and her dying father is explored to a much deeper degree. Volume 2 portrays the grown-up Jo and her further explorations into the depths of sexual decadence, with almost an hour of additional footage—much of it full frontal nudity, which does not appear out of place given the subject matter of the film, but which would obviously be problematic for the film's public presentation in several territories. (In Scandinavia, however, it is the only version available.) Also added to Volume 2 are scenes that were completely omitted from the original domestic release, including some of the most gruesome and wrenching passages ever seen on film.
Von Trier is a provocateur, certainly, but he is first and foremost a filmmaker who is not afraid to push the envelope as far as it can be pushed, both esthetically and ethically. His ability to take the temperature of contemporary culture, and his unparalleled ability to spin a story his way, makes him perhaps, as Skarsgård has suggested, the Hans Christian Andersen of our times. Courtesy of Magnolia Pictures.