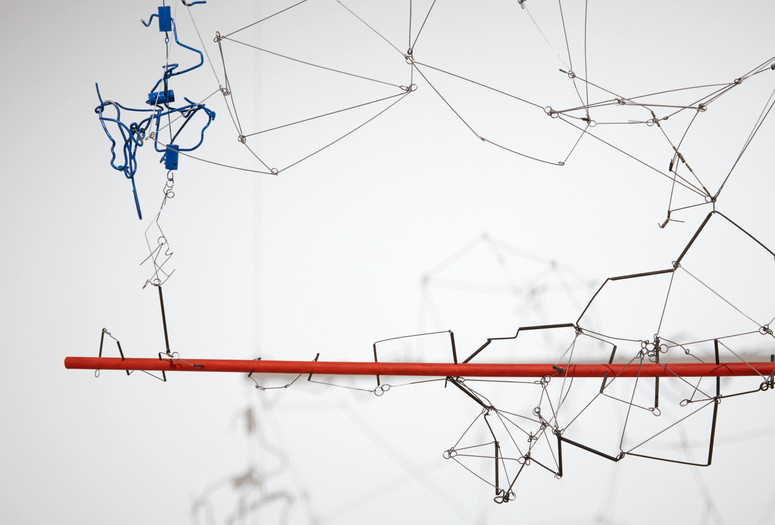 K. J. Holmes leads a Happening—an experience structured around walking, moving, and opening our perceptions of various artists' work. Within a small group, each person focuses on their creative mind and body, shifting the boundaries in time between artwork and viewer, self and others. The November 15 and 16 programs take place in the exhibition Sur moderno: Journeys of Abstraction—The Patricia Phelps de Cisneros Gift.
Capacity: 20 participants. Registration is available 30 minutes before the program begins, in the Floor 2 Marron Atrium, at the meeting point sign. Free with admission. Program length: 60 minutes
Brooklyn-based dance artist, actor, vocalist, and writer K. J. Holmes has been exploring improvisation as process and performance since 1981. She has collaborated extensively with pioneers Simone Forti, Lisa Nelson, and Steve Paxton, among other artists. She teaches/performs nationally and internationally, and is currently teaching at New York University's Experimental Theatre Wing, Sarah Lawrence College, Princeton University, and Movement Research.
Guest artists discuss their working methods and invite visitors to experiment with their preferred materials, techniques, and ideas.
FM headsets for sound amplification are available for all talks.
Volkswagen of America is proud to be MoMA's lead partner of education.

Major support for Adult and Academic Programs is provided by the Estate of Susan Sabel.

Generous funding is provided by endowments established by Agnes Gund and Daniel Shapiro, The Junior Associates of The Museum of Modern Art, Walter and Jeanne Thayer, and by the gifts of Alan Kanzer. Additional support is provided by the Annual Education Fund.