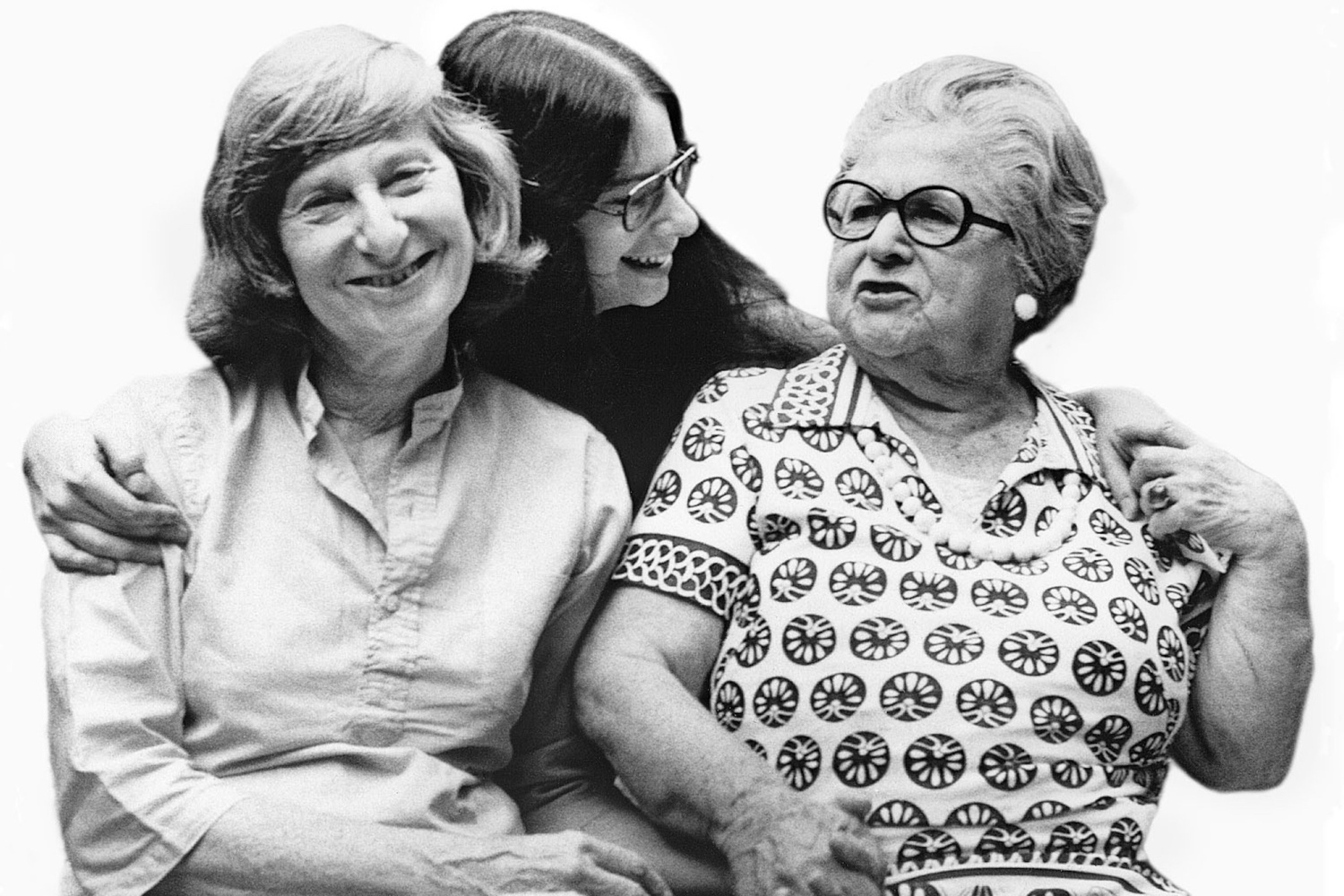 Program 101 min.
Happy Mother's Day. 1963. USA. Directed by Richard Leacock, Joyce Chopra. 16mm. 26 min.
Assigned by the Saturday Evening Post and ABC News to cover the first surviving quintuplets born in the United States, Richard Leacock and Joyce Chopra traveled to Aberdeen, South Dakota, to capture the newly 10-child Fisher family. With a noticeably sarcastic narrator, Happy Mother's Day mostly focuses not on the recent mother of five, nor the quintuplets, but on the tourism and celebratory opportunities the birth brought to Aberdeen. Remarkable for becoming a film it was not intended to be (ABC eventually aired a different edit of the film that was deemed more appropriate), Leacock and Chopra inject subjectivity into a document intended for mainstream news broadcast, affording knowing gazes to Mrs. Fisher and highlighting the absurdity of American capitalism.
Joyce at 34. 1972. USA. Directed by Joyce Chopra. 16mm. 28 min.
Just nine years after codirecting Happy Mother's Day with Richard Leacock, Joyce Chopra turned the camera on herself during her first pregnancy. An incredible document of second-wave American feminism, Joyce at 34 juxtaposes Joyce's desire to be a mother and a filmmaker at once with the somewhat traditional expectations of her family and, most revealing, her husband. Originally showcased in MoMA's experimental and avant-garde Cineprobe series, Joyce at 34 is a candid document of personal cinema that reveals the distinctive subjectivity made possible by documentary form.
Nana, Mom, and Me. 1974. USA. Directed by Amalie R. Rothschild. DCP. Digital restoration courtesy IndieCollect. 47 min.
In a sort of filmed oral-history project, Rothschild combed her family's archive for photographs and home movies as she interviewed her grandmother and mother. What results is a portrait of three generations of women, each with their own philosophies on life, womanhood, and motherhood. Indicative of how radical this sophisticated, unapologetic approach to discussing and criticizing societal pressures on women is, the film was shown at MoMA in 1974's edition of What's Happening, a film series co-organized by MoMA and the New York Public Library, conceived as a "weekly program of highly controversial film essays on current social and political issues."