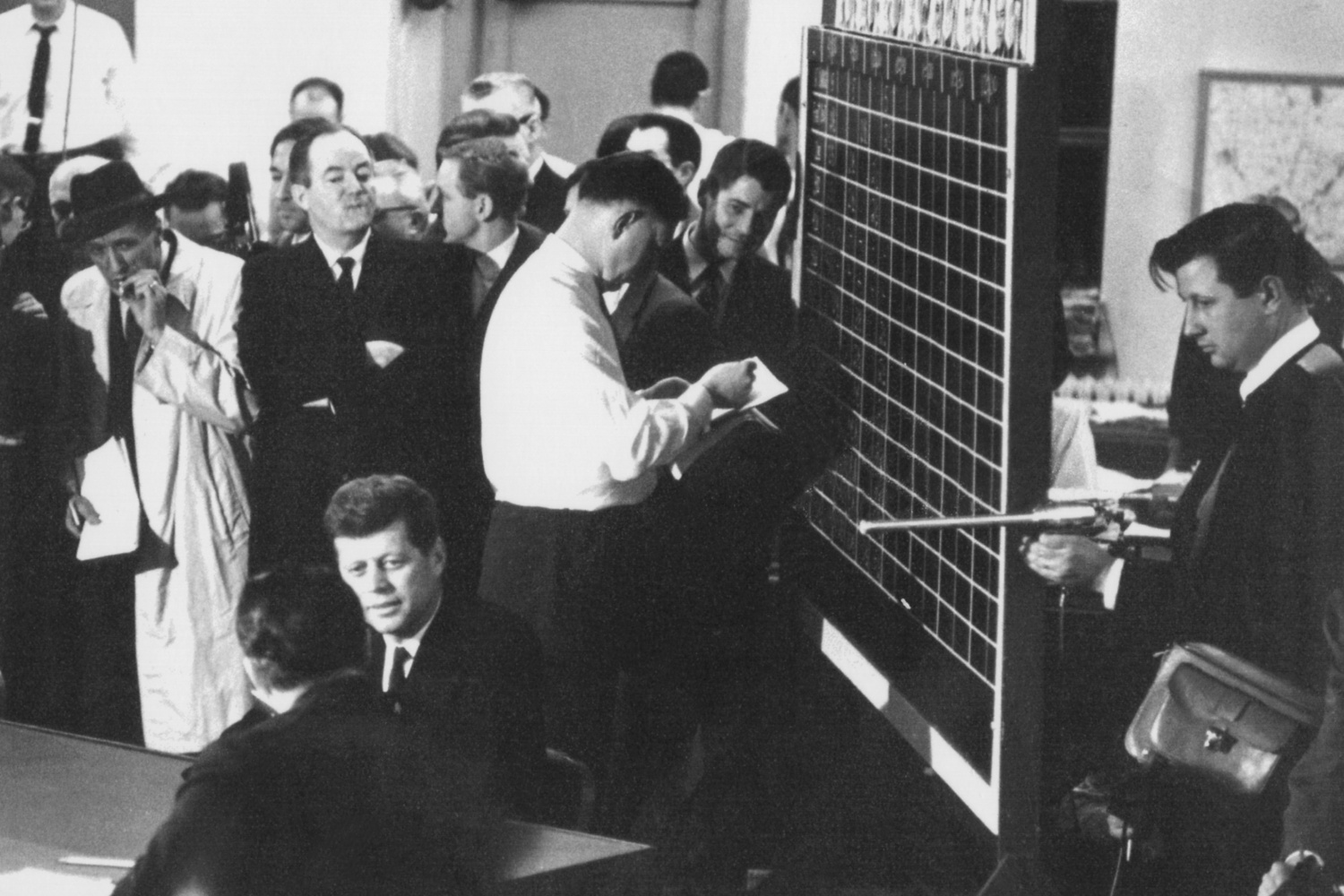 Primary. 1960. USA. Directed by Robert Drew. DCP. Digital restoration courtesy Janus Films. 53 min.
The tangible intimacy of cinéma vérité ushered in not only a new era of filmmaking but, notably, a new era of American politics. With a journalistic intent to abide by the fairness doctrine, Robert Drew and his associates made a point to feature senators Hubert Humphrey and John F. Kennedy equally in the lead-up to the Wisconsin Democratic primary election of 1960. This simple devotion to equivalent screen time, combined with a seemingly objective narrator, effortlessly reveals the contrast between the two candidates: Humphrey's traditional formality with Kennedy's progressive familiarity, the heightened visibility and speaking role of Jackie Kennedy with Muriel Humphrey's mostly silent support for her husband. Drew and his legendary band of associates, Richard Leacock, D. A. Pennebaker, and Albert Maysles (all represented by other films in this series), disrupted traditional documentary practices to create an evergreen document of American politics whose impact still resonates in media today.
Showman. 1963. USA. Directed by Albert Maysles, David Maysles. 35mm. 53 min.
A pseudo campaign-trail sibling to Primary, David and Albert Maysles's Showman focuses on self-made movie mogul Joseph Levine and his quest to secure Sophia Loren an Academy Award for her performance in Two Women. Acting as "servants to the subject," as the brothers once described it in a television interview discussing the film, the Maysles were "depending on something to happen that is more interesting than anything we could think up." They struck gold in Levine, a larger-than-life movie man whose boisterous antics are calculated and methodical, yet the camera reveals his delicate vulnerabilities as it follows him from Cannes to Hollywood to a gathering of childhood school friends in Boston.