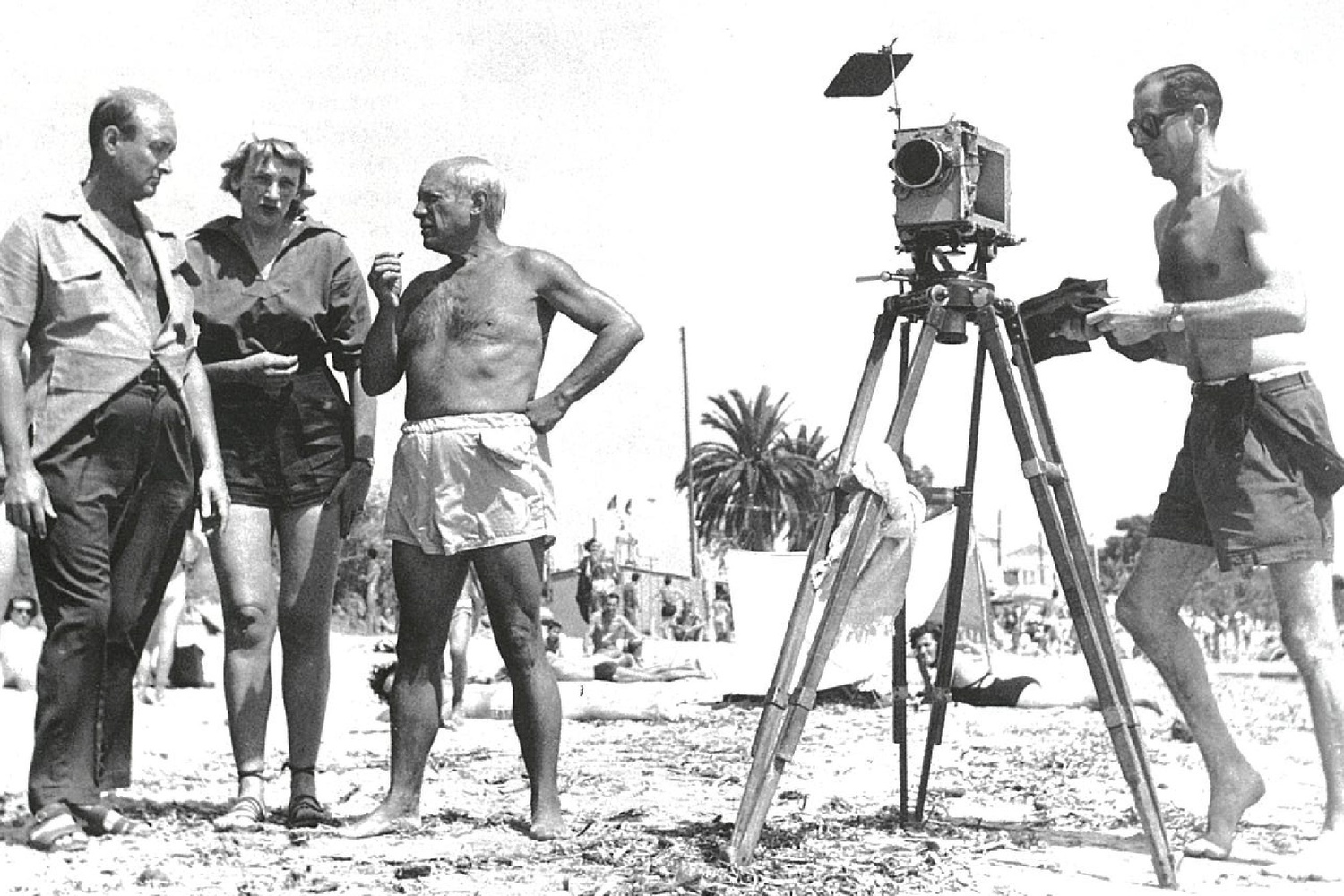 Amazone. 1952. France. Directed by Nicole Vedrès. 35mm. 4 min.
A compilation of archival material, Vedrès's dreamlike short explores the multiple meanings of the word "Amazon," particularly its etymological and cultural ties to femininity. While a French version restored from the nitrate negative that screened at the 2017 Il Cinema Ritrovato features narration by a woman, MoMA's 35mm print is narrated by a man, in English, potentially convoluting some of the inherent significance of a woman evaluating the historical implications of "Amazon."
La vie commence demain (Life Begins Tomorrow). 1950. France. Directed by Nicole Vedrès. 35mm. Courtesy the BFI. 87 min.
An early practitioner of archive-based, essayistic filmmaking, Vedrès made a significant impact on successors and former students Chris Marker and Alain Resnais. She conceived of cinema as a direct encapsulation of intelligence—a unique medium for thought, discussion, and evidence. In this hybrid docu-fiction film, a journalist inspires a young man visiting Paris, intent on enjoying its historical landmarks, to uproot his stodgy plans. As the journalist guides the naive visitor, the young man encounters the age's most important thinkers (Jean-Paul Sartre, Le Corbusier, and Pablo Picasso, among others) and is soon convinced that life is best lived thinking of the future. Incredibly profound discussions unfold, including ruminations on the potential of atomic energy and the ethics of cellular manipulation, along with an impressive collage of archival photographs and film footage. Illustrating Vedrès's commitment to threading together the past, the present, and the future, La vie commence demain affirms that it is a task perhaps best achieved through cinema.