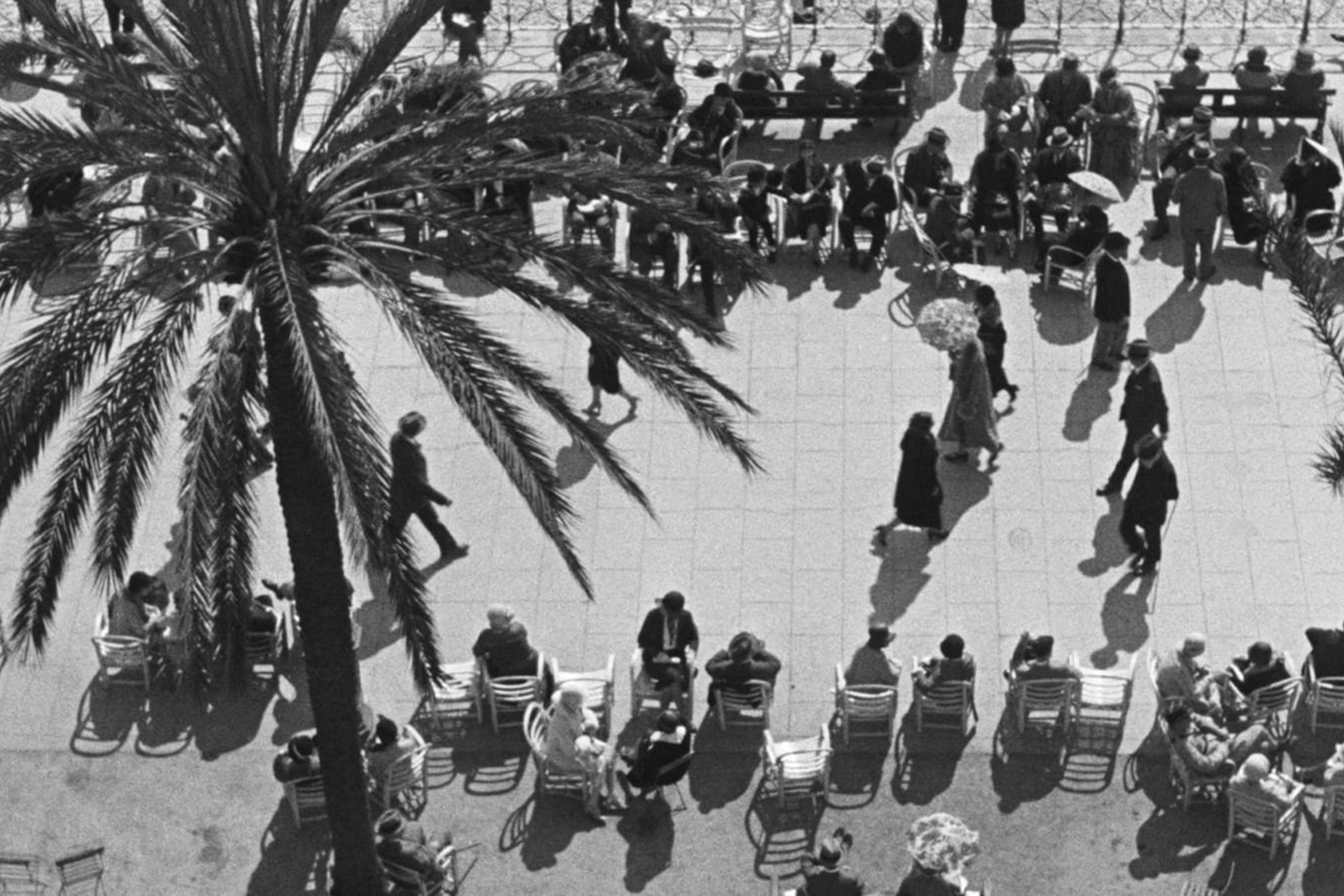 These city portraits, representing avant-garde, experimental, and ethnographic styles, create a particular sense of place, even a sensation. Animated by the filmmakers' close relationships to their respective locales, these films reveal cities as characters come to life.
Program 66 min.
Daybreak Express. 1953. USA. Directed by D. A. Pennebaker. 35mm print courtesy of Pennebaker Hegedus Films. 5 min.
Pennebaker's outstanding first documentary, a hypnotic montage of the now defunct Third Avenue subway shot economically on a single roll of Kodachrome film, evokes the simultaneous madness and tranquility of a New York City morning commute.
À propos de Nice. 1930. France. Directed by Jean Vigo, Boris Kaufman. DCP. Digital restoration courtesy Janus Films. 24 min.
A shining gem of Jean Vigo's tragically short career, codirected with esteemed cinematographer Boris Kaufman, À propos de Nice is a playful, sinister time capsule of 1930s Nice. With frequently contorting, whimsical camera work framing the town's eccentric residents, the film captures the full range of life in Nice, from the glamorous to the gritty.
Kyoto. 1968. Japan. Directed by Kon Ichikawa. 16mm. 37 min.
Describing Kyoto, Ichikawa once wrote, "What I attempt to visualize through concrete forms are not simply eye-catching scenes, but more importantly, the character of human nature itself." Featuring the narration of Shuntaro Tanikawa's poetic script, the film neatly unearths the treasures of Kyoto, including monasteries, gardens, and temples. Measured in pace and shot with a trained, steady eye, Kyoto seems to unfold in real time.