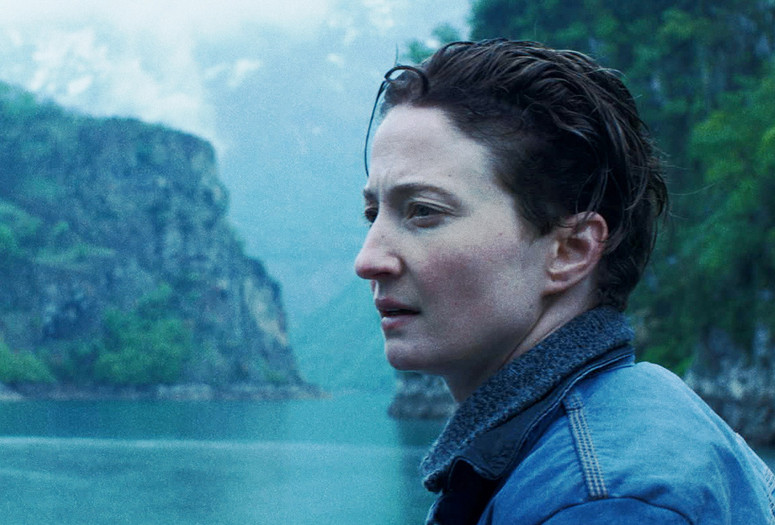 Part deux. 2007. Italy. Directed by Luca Guadagnino. With Alba Rohrwacher, Massimo Mezzavilla, Valentina Cervi. DCP. In Italian; English subtitles. 22 min.
Director Luca Guadagnino (I Am Love, screening on December 12 and 18) was inspired by a Wolfgang Tillmans photograph and Jonathan Demme's use of the Q Lazzarus song "Goodbye Horses" in Silence of the Lambs to make this steamy short about "dance, sex, and joie de vivre," collaborating with his regular costume designer Antonella Cannarozzi and his actor friends Alba Rohrwacher, Valentina Cervi, and Massimo Mezzavilla. Courtesy Frenesy
Vergine giurata (Sworn Virgin). 2015. Italy/Switzerland/Germany/Albania/Kosovo/France. Directed by Laura Bispuri. Screenplay by Bispuri, Francesca Manieri. With Alba Rohrwacher, Emily Ferratello, Lars Eidinger. DCP. In Italian and Albanian; English subtitles. 90 min.
The fluidity of gender and European identity are considered with breathtaking originality in Laura Bispuri's Sworn Virgin, about an Italian woman (Alba Rohrwacher) who escapes her patriarchal home by spending 14 years in the Albanian highlands as "Mark," adopting the region's medieval tradition of burnrnesha by pledging to live as a man and remain a virgin forever. Courtesy Istituto Luce Cinecittà and Strand Releasing