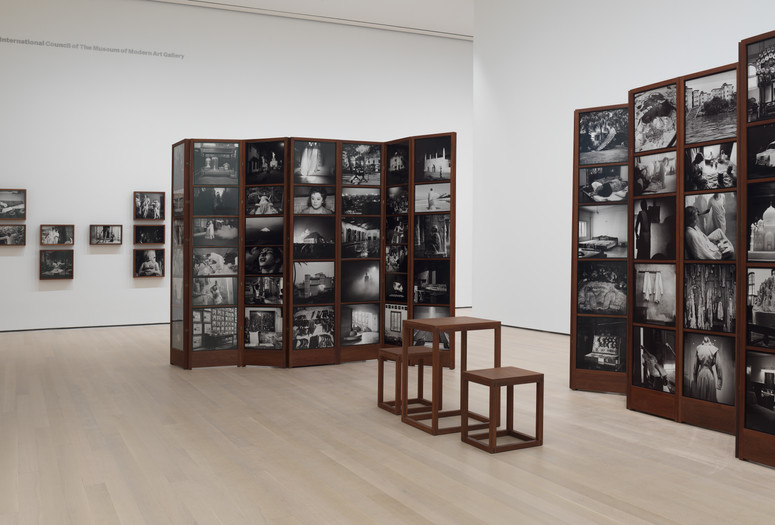 Sarah Suzuki, curator in MoMA's Department of Drawings and Prints, and Rattanamol Singh Johal, Mellon-Marron Museum Research Consortium Fellow, discuss Dayanita Singh's work as a bookmaker and how it relates to her installation Museum of Chance (2013).
Meet on Floor 6, Surrounds: 11 Installations
Let's Talk Art is a series of daily conversations about art on view in the galleries, led by MoMA educators, artists, and other special guests. Open to everyone and free with museum admission.
FM headsets for sound amplification are available for all talks.