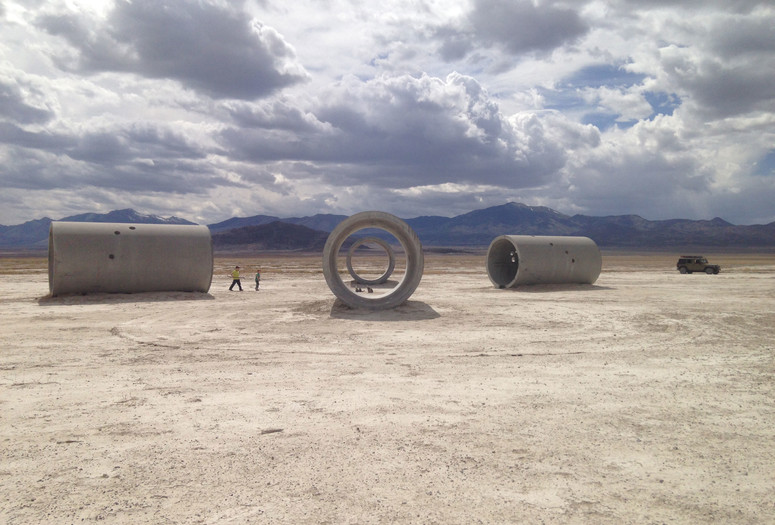 Throughout its history, the Circulating Film and Video Library has partnered with other institutions to bring in collections of films.
Sun Tunnels. 1978. USA. Directed by Nancy Holt. 16mm. 26 min.
Holt's film takes a close look at the many processes involved in making art in the American landscape by documenting the creation and installation of a large sculptural work.
Right Out of History: The Making of Judy Chicago's Dinner Party. 1980. USA. Directed by Johanna Demetrakas, Thom Tyson. 16mm. 75 min.
For five years, feminist artist Judy Chicago worked with 400 other artists and craftspeople to create The Dinner Party in a struggle to rescue the accomplishments of women from historical oblivion.