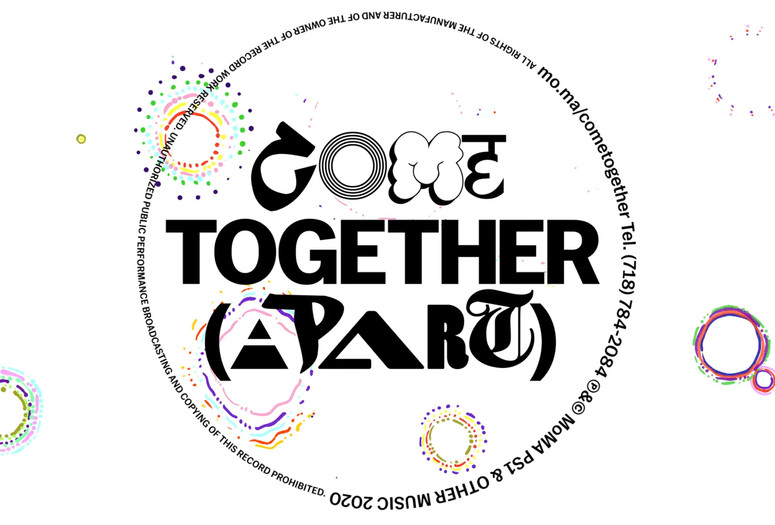 Come Together (Apart) is a daylong streaming festival to celebrate and support local and international music communities, building on the music festival and record fair with Other Music that was slated to take place at MoMA PS1 this weekend. Enjoy a full schedule of DJ sets, workshops, a talk with no-wave pioneer Lydia Lunch, and a screening of Keyboard Fantasies: The Beverly Glenn-Copeland Story from home. Plus, connect with some of our favorite independent labels and support artists directly on Bandcamp.
DJ SETS
Boston Chery
Dee Diggs
Alejandra Sabillón
RECORD FAIR
Connect with our favorite independent labels and support artists directly at the Come Together (Apart) record fair on Bandcamp, organized by iconic record shop Other Music. Explore new music and shop for vinyl, merchandise, and more from over 90 participating labels.
TALKS
Filmmaker Beth B interviews no-wave pioneer Lydia Lunch, the subject of her recent documentary Lydia Lunch - The War Is Never Over (2019). Online forum Pick Up the Flow presents group conversations around issues in the local New York music community.
LISTENING SESSION
Multi-instrumentalist NNAMDÏ guides a listening session of tracks from his new record, BRAT, ahead of its release on April 3 (Sooper Records).
WORKSHOPS
Grassroots radio station Half Moon Radio, champions of electronic music's Black and Brown origins and future, leads a workshop on creative uses of Ableton. Interdisciplinary artist Muyassar Kurdi's workshop will focus on the relationship between body and voice with an emphasis on awareness through movement, spontaneity, and meditative improvisation. Participants will explore sound and movement through exercises built on trust, deep listening, and slow, concentrated, 'soul-generated theatrics.'
SCREENING
Keyboard Fantasies: The Beverly Glenn-Copeland Story (2019)
A new documentary film details the life and work of Black trans icon Beverly Glenn-Copeland, whose idiosyncratic musical style is a mix of ambient electronica, jazz, classical, and psychedelic folk featured on two renowned self-released albums—an eponymous record from 1970 and Keyboard Fantasies, a cassette released in 1986. Keyboard Fantasies: The Beverly Glenn-Copeland Story (2019) is directed by Posy Dixon and produced by Liv Proctor. Glenn-Copeland performed for the first time in the United States at MoMA PS1 in 2019 alongside the premiere of the film.
Browse Artbook @ MoMA PS1's Come Together (Apart) reading list on Bookshop, featuring new titles with Lydia Lunch, Genesis P-Orridge, David Grubbs, Josh MacPhee, Sun Ra, and more.
ABOUT OTHER MUSIC
Other Music was a NYC-based record shop specializing in indie, underground, rare and experimental sounds, a music mecca on East 4th Street in Manhattan for two decades from 1995 to 2016. Renowned for their broad and adventurous selection, the deep knowledge of their staff, the shop's diverse tastes, and its open approach to music of any era and style, the store was a hub of the vibrant local scene. With a widely read weekly new music newsletter, Other Music was known around the world as a destination for music fans everywhere. The shop outlasted many of its contemporaries on the record scene, but in 2016, in the face of continuing migration of music consumption online, they closed their doors.
VW Sunday Sessions is organized by Taja Cheek, Assistant Curator, and Alex Sloane, Assistant Curator, MoMA PS1 and is produced by Alexandra Rosenberg, Producer, with Chris Masullo, Production Coordinator, MoMA PS1.

VW Sunday Sessions and the VW Dome at MoMA PS1 are made possible by a partnership with Volkswagen of America, who have supported the program since its inception.

Dance programming as part of VW Sunday Sessions at MoMA PS1 is supported in part by the Mertz Gilmore Foundation.