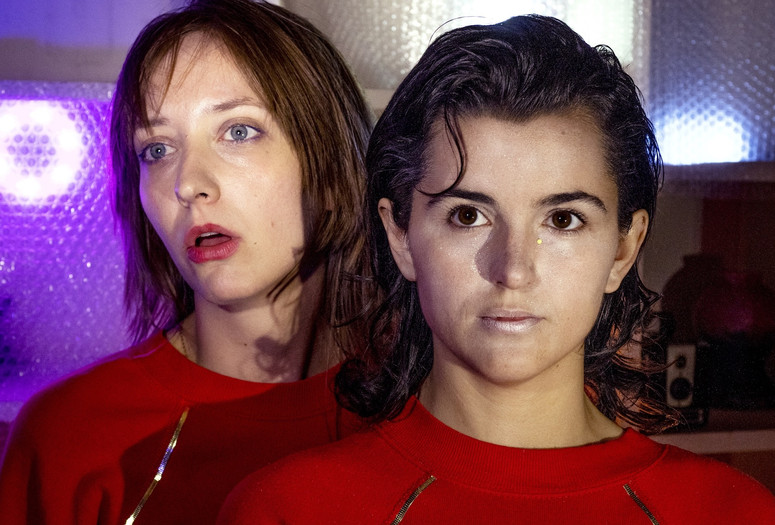 Playwrights Emily Allan and Leah Hennessey present a newly commissioned work that continues their exploration of "slash" culture, a genre of fan fiction focused on imagined sexual relationships between characters. In Star Odyssey: The Pilot, Allan and Hennessey focus on the relationship between Captain Kirk and Spock of the Star Trek universe. Kirk/Spock stories, which first emerged in print in Daine Marchant's short story, A Fragment Out of Time, (Grup #3 September 1974), are erotic fantasies typically written by women for women, often from a queer gaze and unbound by gender norms. These stories were some of the first instances of women engaging directly and passionately in sci-fi fandom, and are considered the precursor for the "slash" genre.
Taking inspiration from the structure of Star Trek: The Original Series episodes, Star Odyssey: The Pilot is set in a universe of Allan and Hennessey's own creation, and features original characters on a mission of reconnaissance who must grapple with a simplified version of a complex moral or philosophical problem. Building on themes of colonization and imperialism alongside the pivotal relationship of the central pairing, the play uses the camp sensibilities and moral provocations of ​Star Trek to dramatize a contemporary ethical quandary. Created specifically for the VW Dome, the play features original music and an ensemble of Allan and Hennessey's frequent collaborators.
Allan and Hennessey are playwrights, directors, and actors best known for their web series Zhe Zhe, a camp satire of New York City's performance scene, and for their recent two-person show Slash, which also considered "slash" culture and homoerotic fan fiction about iconic celebrity and fictional pairings.
Tickets:
General Admission: $15
MoMA Members: $13
VW Sunday Sessions highlights artists responding to contemporary social and political issues through a wide variety of creative and critical lenses. Encompassing performance, music, dance, conversation, and film, the series develops and presents projects by established and emerging artists, scholars, activists, and other cultural instigators.
VW Sunday Sessions is organized by Taja Cheek, Assistant Curator, and Alex Sloane, Assistant Curator, MoMA PS1 and is produced by Alexandra Rosenberg, Producer, with Chris Masullo, Production Coordinator, MoMA PS1.

VW Sunday Sessions and the VW Dome at MoMA PS1 are made possible by a partnership with Volkswagen of America, who have supported the program since its inception.

Dance programming as part of VW Sunday Sessions at MoMA PS1 is supported in part by the Mertz Gilmore Foundation.