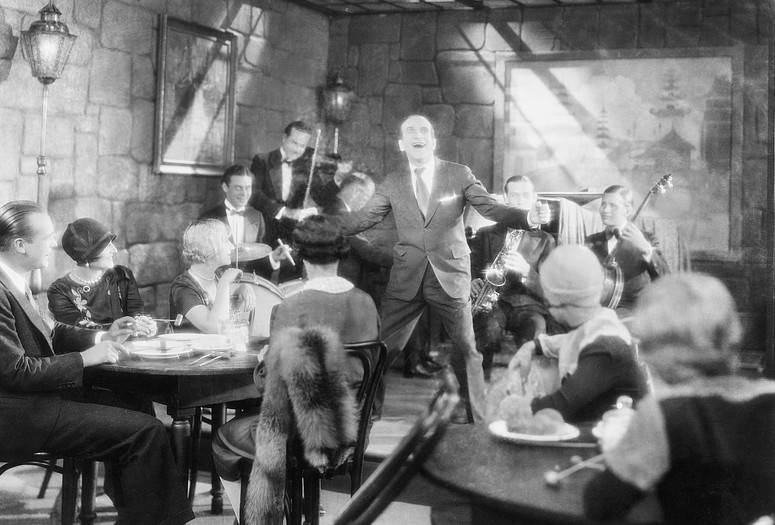 Steamboat Willie. 1928. USA. Animation by Ub Iwerks. Produced by Walt Disney. 35mm. 8 min.
"Mickey Mouse rushed in to success at a time when the human characters on the screen were still struggling under difficulties imposed by the new devices for recording speech and sound. Moreover, though Mickey never said much, yet he was perfectly eloquent. The brilliant use of sounds and of music as an integral part of each Disney cartoon, rather than as a mere accompaniment, constituted in 1928 a definite advance in sound-film technique."
The Jazz Singer. 1927. USA. Directed by Alan Crosland. Screenplay by Al Cohn. With Al Jolson, Warner Oland, Myrna Loy. 35mm. 88 min.
"The Jazz Singer was ten reels long, over two-thirds of it silent with printed subtitles. It relates the story of a Jewish boy disowned by his father for devoting himself to secular, instead of sacred, music. After winning considerable success on the stage, the son returns to sing in the synagogue in place of his dying father, with whom he is belatedly reconciled. The acting is stilted and circumscribed, while Jolson's voice is anything but perfectly reproduced. There is little question that the film was an example, like the performance of Dr. Johnson's dog, of something being remarkable not because it was well done but because it had been done at all."