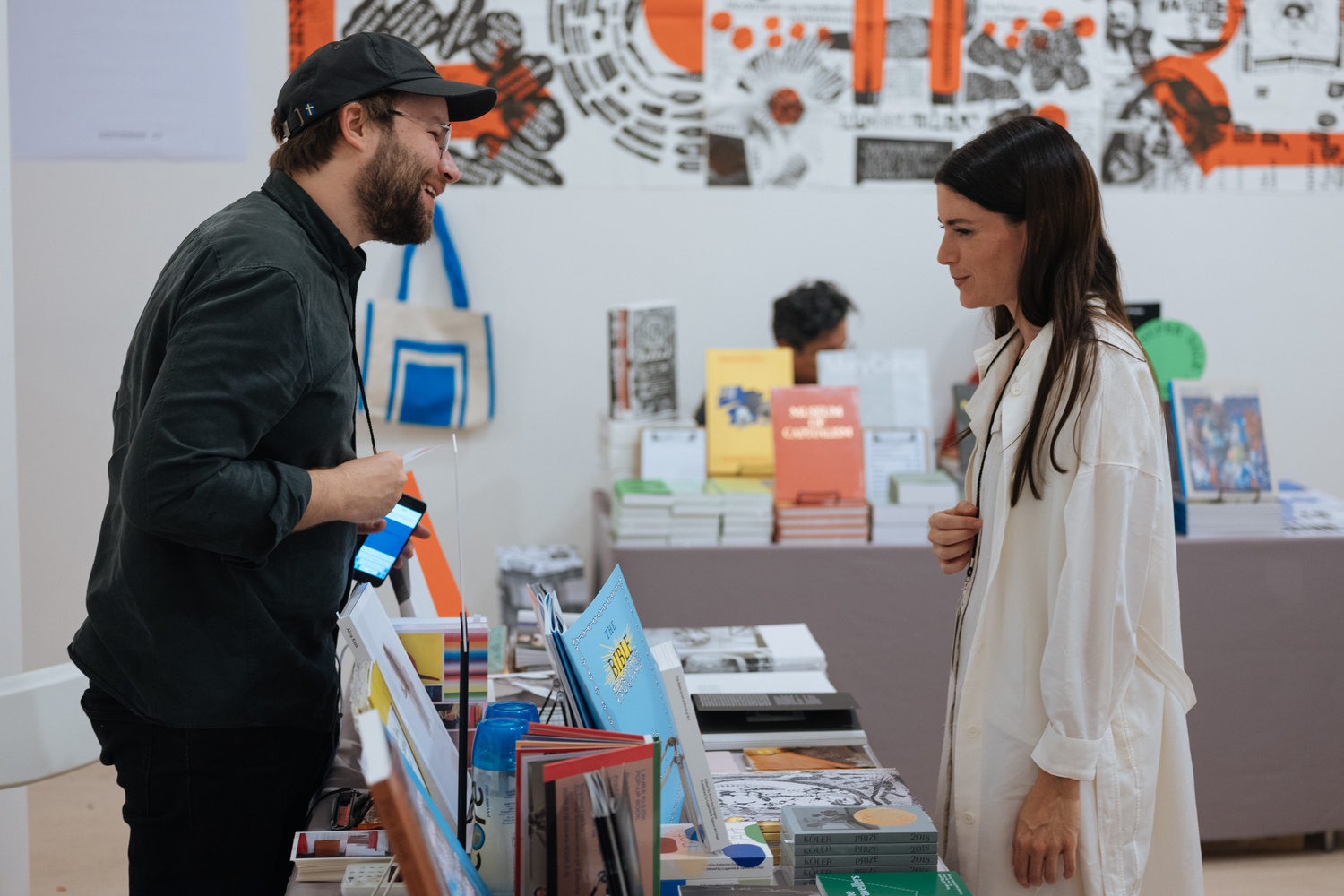 Initiated in 2005, Printed Matter's NY Art Book Fair is the leading international gathering for the distribution of artists' books, celebrating the full breadth of the art publishing community. Free and open to the public, the event draws book lovers, collectors, artists, and art world professionals. NYABF 2019 will welcome 353 exhibitors from around the world, including a broad range of artists and collectives, small presses, institutions, galleries, antiquarian booksellers, and distributors. With a commitment to diversity and representation, the event will serve as a meeting place for the extended art book community, as well as a site for dialogue and exchange around all facets of arts publishing.
Get tickets for opening night, Thursday, September 19.
Visit nyartbookfair.com to see the full schedule of programs, on-site exhibitions, exhibitor project rooms, and more, coming soon.
#NYABF2019