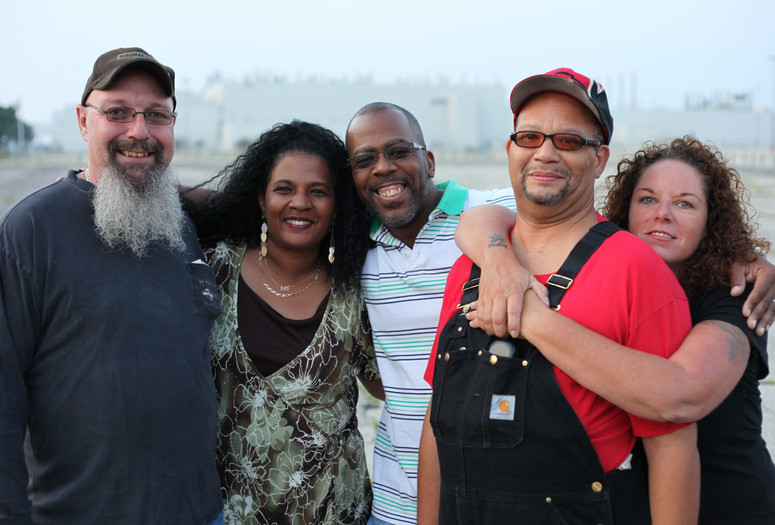 Sparkle. 2012. USA. Directed by Julia Reichert, Steven Bognar. 18 min.
Sheri "Sparkle" Williams has been a star dancer with the legendary Dayton Contemporary Dance Company for nearly 40 years—a record unheard-of in the professional dance community—and she is one of the few dancers outside of New York City to have been honored with the prestigious Bessie Award for Individual Performance. When this powerhouse dancer suffers her first serious injury, she faces a jarring question: Does she have the will to return to the stage as her 50th birthday approaches?
Making Morning Star. 2016. USA. Directed by Julia Reichert, Steven Bognar. 37 min.
Shot in Cincinnati, Making Morning Star presents a behind-the-scenes look at the joys and challenges of developing a new American opera. Featuring interviews with composer Ricky Ian Gordon, librettist William M. Hoffman, and director Ron Daniels, the film captures the delicate collaborative balance of personalities during an intense workshop hosted by the Cincinnati Opera and the University of Cincinnati's Conservatory of Music. Will the opera be ready on time?
The Last Truck: Closing of a GM Plant. 2009. USA. Directed by Julia Reichert, Steven Bognar. 40 min.
On December 23, 2008, two days before Christmas, the General Motors assembly plant in Moraine, Ohio, shut its doors. As a result, 2,000 workers and 200 management staff were left without jobs. The closing also triggered the loss of thousands of related jobs and businesses. But the GM workers lost much more than jobs, including the pride they shared in their work and the camaraderie they built through the years. To the natives of the greater Dayton area, General Motors wasn't just a car company - it was the lifeblood of the community. Events captured in the film serve as an interesting harbinger of the cultural forces that may have carried Donald Trump to the White House. The Last Truck was nominated for an Academy Award for Best Documentary Short Subject.