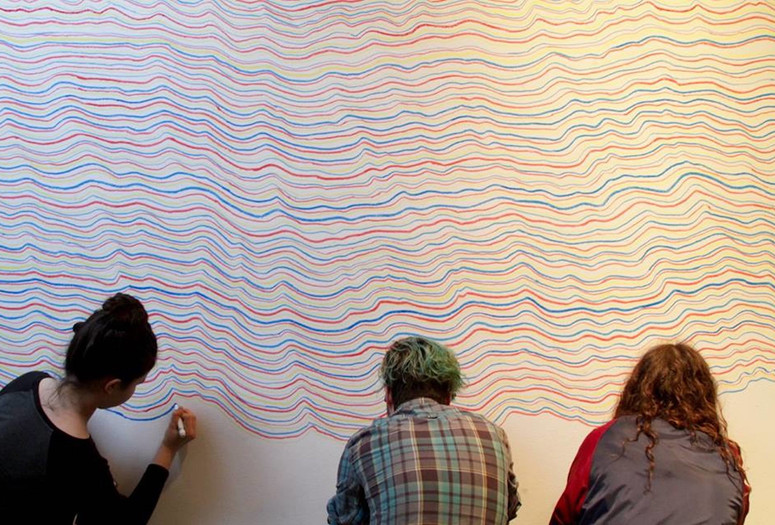 Shoplift the Art Market: Building Brands and Making Merch (Without Selling Out)
Why are gift shops sometimes the busiest places in museums? Is something beautiful lost whenever an artwork gets slapped onto a coffee mug, tote bag, or t-shirt? What's the difference between fine art and product? Participants in this course will look into the messy and complicated world of artists' "brands," merchandising, product design, and more—all while pushing back against the complicated economics surrounding the art world. Learn a variety of hands-on and DIY techniques for ceramics, photography, commercial production, branding, marketing, and more, and reexamine what it means to be a cultural producer and consumer in the process. In a world where everything has a price, what's the cost of our appetite for consumption?
The In the Making program offers free hands-on art classes for NYC high school students, ages 13–19. Applications are due June 9, 2019. We'll provide all materials, food, and other costs. This course meets three times a week for six weeks and culminates in a Teen Art Show of participants' work. No previous art-making experience is necessary!
Please note: Summer In the Making classes will take place at MoMA PS1, located at 22-25 Jackson Avenue, Long Island City, NY 11101. Contact MoMA Teen Programs at [email protected] or (212) 333-1252.
Apply online. Applications will not be accepted after June 9.